Business news
TV Companies Forming National Channel
12.28.2005 16:12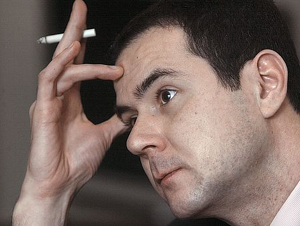 Competition will be stiff for the "All-Russia channel of Russian regions" in Moscow on January 25, 2006. Several of the largest presences on the media market, such as STS Media, Ren TV, the National Television Syndicate and Peterburg Television and Radio Co. The last company thought up the competition and intends to win it. The competition is for a pool of 41 televisions frequencies in the capitals of the largest subjects of the federation (with the exception of Moscow and St. Petersburg). The competitors must present creative, technical and economic conceptions for the channel to the Federal Competition Commission. The winner then will pay a $1-million licensing fee. Applications for the competition are being accepted without limitation until December 30, 2005.
Peterburg is also competing in individual competition for frequencies in Tyumen, Surgut, Barnaul and Stavropol. Among the shareholders in Peterburg are Yury Kovalchuk and Oleg Rudnov, longtime friends of Russian President Vladimir Putin. If that company is successful in the competition, Ren TV may become its partner, since the two companies have common shareholders (Severstal Group in particular), although that possibility has yet to receive official confirmation. Ren TV head Alexander Ordzhonikidze denies that his station's development plans include partnership with Peterburg. It is participating independently in the competition. STS Media president Alexander Rodnyansky, who had earlier denied to Kommersant that his company would take part in the competition, now says that the company's Home channel, which is on the air in Moscow, St. Petersburg, Kazan and Perm, will participate. The National Television Syndicate is partly owned by Video International, which has a monopoly on television advertising in Russia, and receives most of its programming from the state-owned Channel One. General director of that company Igor Mishin told Kommersant that "we are not presenting a special concept, entertainment, socio-political or patriotic. We don't need rebroadcast the way the other networks do. If we win, we want to form working places for regional broadcasters, set up affiliated studios and provide those companies with our product, which they can use to form their own programming policy." The Star channel, owned by the Russian military, also intends to participate in the competition. That station's general director, Sergey Savushkin, said that its conception was in the process of formation as the paperwork for the competition was being completed. Participants in the competition acknowledge Peterburg's advantage in it, but point out that a competition of that scale is unnecessary to establish a pool for one station, and many of the members of the Federal Competition Commission are independent of the state.
News source: kommersant.com


Print this news
---
Business news archive for 28 December' 2005.
Business news archive for December' 2005.
Business news archive for 2005 year.