Business news
G-8 ministers to examine energy costs
06.08.2006 14:49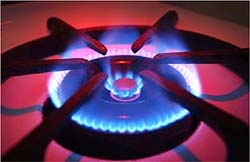 The discussions among finance ministers from the United States, Russia, Japan, Germany, France, Britain, Italy and Canada are designed to help prepare the agenda for a summit to be attended by President Bush and other Group of Eight leaders on July 15-17 in St. Petersburg, Russia.
The finance discussions also are in St. Petersburg.
Treasury Secretary John Snow, attending his final G-8 meeting, will be honored by the group on Saturday. Snow announced his resignation last week. Bush has picked Henry Paulson Jr., the head of Wall Street giant Goldman Sachs, to replace him.
In addition to energy, the finance ministers will talk about the state of the global economy; how the United States is dealing with its huge trade deficit; and what policies other countries are pursuing to bolster domestic growth as a way of supporting U.S. exports and helping reduce that trade deficit.
The G-8 countries will be joined for parts of the discussions by finance officials from China, India, Brazil, Australia, Nigeria, South Korea and a representative from the Paris-based Organization for Economic Cooperation and Development.
Snow expects to hold one-on-one discussions with officials from all the G-8 countries and representatives from the other countries that are attending as guests.
The G-8 countries have called for better data on oil production and reserves to help markets function more efficiently. They also have urged G-8 oil producers to use their surging profits to boost global production.
There are reports that Russia would like to issue a joint statement on energy in addition to the overall G-8 communique this weekend.
Russia's president, Vladimir Putin, has made energy an important issue for the July meeting. Russia is the world's second largest oil exporter after Saudi Arabia. But Moscow's reliability as an energy supplier was called into question this year when it briefly cut off natural gas supplies to several European countries in a dispute with Ukraine.
The World Bank's president, Paul Wolfowitz, is attending the meetings and will participate in a discussion on how the surge in energy prices is affecting poor nations.
In addition, the finance ministers will consider a proposal to support development of new medicines to fight infectious diseases that are ravaging poor nations.
News source: businessweek.com


Print this news
---
Business news archive for 08 June' 2006.
Business news archive for June' 2006.
Business news archive for 2006 year.