Business news
Starsoft, Exigen To Merge
02.21.2007 15:48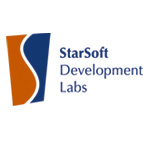 By Yekaterina Dranitsyna
Staff Writer
St. Petersburg-based software outsourcing company StarSoft Development Labs has announced its merger with one of the largest IT service providers in Central and Eastern Europe — Exigen Services. The companies aim to increase competitiveness by combining their centers of development in the EU and CIS and uniting efforts for better promotion of IT services, they said last week in a statement.
"The merger with StarSoft will considerably improve our ability to take on serious large-scale projects. The unified company will benefit from our huge experience in many industries including banking and financial services, telecoms, insurance and state governance as well as wider access to qualified IT specialists in Russia, Ukraine and the Baltic states," said Alek Miloslavsky, president and chairman of Exigen Services.
As a result of the merger, StarSoft, which has strong positions in Russia and Ukraine, gains access to Exigen's client base in Central and Eastern Europe as well as its technological know-how.
Exigen operates several software development centers in the EU and has over 10 years' experience in providing software outsourcing and IT services for large European companies.
StarSoft, in its turn, has access to the Russian and Ukrainian labor market and is experienced in "agile technologies" of software development. The company has research centers in St. Petersburg, Dnepropetrovsk, Dubna and Kazan.
Both management teams believe that by combining the companies' strengths in this way they will get a competitive advantage and will be able to offer a wider range of services to the leading American and European corporations.
Svetlana Vronskaya, director for corporate communications at Reksoft software company, indicated that mergers and acquisitions in the Russian IT market have been "in the air" for the last two years, forming an obvious trend. Among the recent mergers she enumerated were deals between Epam Systems and VDI, Luxoft and ICTI, and Teleca and Telma.
"The top Russian players are getting more mature, thus widening the gap between themselves and the rest of the domestic competition," Vronskaya said.
"At the same time, the market remains fragmented with a multitude of providers having a 10 to 40 headcount. Size is where the competitive advantage for companies like us or StarSoft lies," she said.
Vronskaya said StarSoft's revenue amounted to about $20 million while Exigen's was about $40 million. For comparison, the software outsourcing industry in Russia is estimated to have grown to $1.4 billion in 2006, she said.
News source: times.spb.ru


Print this news
---
Business news archive for 21 February' 2007.
Business news archive for February' 2007.
Business news archive for 2007 year.