Business news
IDC Highlights the Strengths of the Russian Software Development Outsourcing Industry
05.03.2007 16:31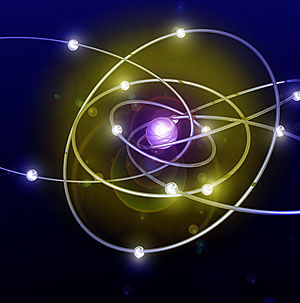 The Russian Software Developers Association (RUSSOFT) today announced the results of a study which focuses on Russia as a location for offshore software development. The study, produced by IDC and sponsored by RUSSOFT, bases its findings on interviews with U.S. and European firms that have outsourced development of software applications to Russian companies.
The research finds that stability of the relationship, technical expertise, and relatively low staff turnover are key advantages of Russian software development companies. Though price is often behind the initial supplier choice, these factors influence strongly the quality of service and strength of the relationship that customers value in their dealings with Russian outsourcing providers. Participating companies pointed to the availability of very well educated engineers, strong technical skills, and sound methodologies. Softer factors often mentioned included a closer cultural fit with the U.S. and Europe than Asian suppliers, similar work ethics, a clearer understanding of business issues, and similar time zones.
"American and Western European companies perceive Russian companies as a source of sophisticated technical expertise, which is absolutely necessary for approaching complicated technological tasks. We are also much closer culturally to Europe and the US than popular outsourcing locations in Asia, which makes Russia an attractive destination to base sourcing operations. We believe Russia should be a key technological component in any multi-sourcing strategy," said Valentin Makarov, President of RUSSOFT. "One of the common misperceptions in outsourcing is that having more people on a project is better. In reality, having the right people is more important and will actually reduce project time and costs."
"Several factors work as Russia's differentiators on the world market, such as the large pool of highly skilled professionals with mathematics and science backgrounds, capable of solving complex and math-intensive problems, and the ability of Russian companies to manage high-end, complex projects," said Vladimir Kroa, Regional Director for IT Services Research, IDC Research. "Also, Western European and American organizations often perceive Russia as being a closer cultural fit than countries like India, China, or the Philippines."
IDC anchored the research by conducting in-depth interviews with senior management from 20 U.S. and Western European companies in the IT (hardware, software, and services) and telecoms sector. Each of the 20 companies had nearshore / offshore experience with Russian suppliers for application development, from specific tasks to full R&D processes, including design, testing, and continuous maintenance. Company revenues ranged from $10 million to $100 billion, with offices spanning one country to near 100.
The results of the research are contained in a white paper available for download by clicking here www.russoft.org/downloads/IDC_research.pdf.
For more information about nearshore / offshore outsourcing options to Central and Eastern Europe, visit RUSSOFT's website, www.russoft.org.
For more information, please contact:
Cheryl Gale / Eric Seymour, March PR
russoft@marchpr.com
+1 617 475 1571 / +1 617 475 1564
Philipp Agapov, Russoft
philipp.agapov@russoft.org
+7 (495) 940-6569
News source: openpr.com


Print this news
---
Business news archive for 03 May' 2007.
Business news archive for May' 2007.
Business news archive for 2007 year.