Business news
Japanese Entrepreneurs Explore City's Potential
09.04.2007 16:45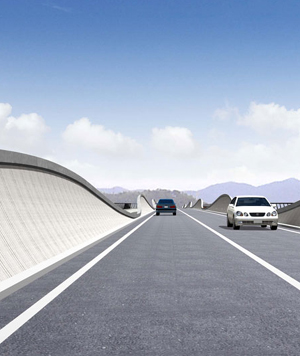 By Yekaterina Dranitsyna
Staff Writer
City Hall expects small and medium sized Japanese companies to follow the automotive giants Toyota and Nissan and establish their presence in the city. The authorities hope to attract high-tech companies and not only automotive enterprises.
This week a delegation of Japanese entrepreneurs from Kakamigahara City are visiting St. Petersburg to explore the city's business opportunities. No specific agreement will be discussed during this visit, but local officials were optimistic about the prospects.
"The mere fact that the Japanese have started negotiating guarantees that we will come to a positive result. However it's too early to talk about any definite figures," Igor Pavlov, an advisor to the St. Petersburg governor, said at a press conference Monday.
Pavlov stated that the combined production volume of Japanese enterprises in St. Petersburg increased tenfold over the last two years. He expects the number of Japanese firms operating in the city to increase to 200 in the near future.
Takuo Kidokoro, general consul of Japan in St. Petersburg, said that during the last two years the number of Japanese companies working in St. Petersburg had increased from just three enterprises to about 40.
Most of these companies are automotive enterprises and producers of components, shipment and insurance companies. However, Kidokoro expects high-tech companies to increase their share in the future. Pavlov considered cooperation between the local and Japanese companies to be "very successful and mutually advantageous." Last year trade turnover between St. Petersburg and Japan was reported at $260 million, he said, while total turnover between Russia and Japan was $13 billion.
In St. Petersburg, Japanese companies are offered participation in logistics, production and infrastructure projects as well as in the special economic zone in the Noidorf area, Pavlov said.
The current delegation was comprised of businesspeople from Kakamigahara — a part of the Nagoya district. Besides the Toyota headquarters, Nagoya houses two aircraft enterprises, a pharmaceutical company and several producers of electronics, cell phones, robots and industrial equipment.
The delegation includes managers of precision engineering companies, IT and software firms.
Shin Mory, Mayor of Kakamigahara City, indicated that over the last five years Nagoya's economy grew by 136 percent while the average growth of Japanese economy was only 103 percent.
Later this month a delegation of Japanese businesspeople from other areas of the Nagoya district is expected to visit St. Petersburg along with a delegation of heavy engineering industry enterprises.
In their turn, Russian businesspeople will take part in the Second Japan-Russian Business Forum at the end of September in Osaka.
News source: times.spb.ru


Print this news
---
Business news archive for 04 September' 2007.
Business news archive for September' 2007.
Business news archive for 2007 year.