City news
Prince Opens RBCC Chapter
06.29.2004 14:28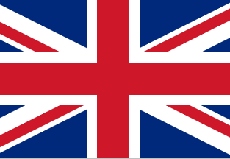 Speaking in Russian, the prince said: "The chamber will build a bridge between Russian and British businesses that will advance the development of Northwest Russia."
Ovseyevsky welcomed the opening of the branch, saying St. Petersburg is an open city and has been for 300 years.
"We're glad to see new faces among the investors who will work in St. Petersburg," he added.
Earlier, the prince had met Governor Valentina Matviyenko as part of a tour that took him and a delegation of British businesspeople to Moscow, Perm and Krasnoyarsk. The group had also met with Sistema head Vladimir Yevtushenkov and Norilsk Nickel head Vladimir Potanin.
The prince, who enjoys greater popularity in Russia than he does in Britain, appears to be a trump card for British businesses in the Northwest. London being the financial capital of Europe is also likely to make the chamber attractive to Russian businesses seeking to raise finance abroad. Nevertheless, the British business association is likely to play a smaller role in the city than the established American Chamber of Commerce, the St. Petersburg International Business Association, the German trade chamber and the Finnish-Russian Chamber of Commerce.
At a news conference Friday, Dan Kearvell, head of the Russo-British Chamber of Commerce's St. Petersburg office, said the chamber is open to British and Russian members and aims to promote investment not only in Russia, but also in Britain.
"They are of equal importance to us," he said.
Forty percent of the chamber's 480 members are Russian, he said.
Britain's foreign direct investment in Russia and Russian investments in Britain rose 24 percent last year, mainly due to large oil-industry deals, especially the multibillion BP-TNK deal last year and Shell's investments in Sakhalin, Kearvell said.
Large British investors in Northwest Russia include Dirol Cadbury, British American Tobacco, Unilever, and Gillette, he said.
There is great potential for growth in the activities of small and medium-sized enterprises, and the chamber hopes to assist them, he added.
Speaking at a Russo-British business summit held in association with the opening of the branch, several speakers said that Northwest Russia is booming and growing faster than other parts of Russia.
Garry Kemp, general manager of operations in the Commonwealth of Independent States for courier firm DHL Worldwide Express, said that his company's business is growing 40 percent nationally, but in the Northwest it is growing 52 percent year-on-year.
"That's businesses making contact all over the world," he said.
Maxim Kalinin, partner at law firm Baker & McKenzie, said that investors face a lot of uncertainty because laws are constantly changing. However, the economy is in transition and the changes are only to be expected.
Reforms have already made great progress and some experimentation is necessary before the legal system is brought closer to one that will serve a market economy, he added.
Rashid Izmagilov, president of Leningrad Oblast' Chamber of Commerce and Industry, said investors should not be too concerned about the transition; it is also a time when profits are being made.
Sixty to 70 new factories are being built in the Leningrad Oblast each year, he added.
News source: www.times.spb.ru


Print this news
---
City news archive for 29 June' 2004.
City news archive for June' 2004.
City news archive for 2004 year.