City news
Russian Journalist Wins First Annual Paul Klebnikov Prize for Courage in Journalism
10.20.2005 16:47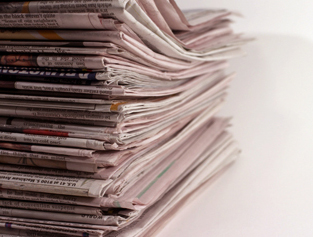 The Paul Klebnikov Fund will award prominent Russian journalist Diana Kachalova the first annual Paul Klebnikov Prize for Courage in Journalism. The Prize honors the memory of the recently murdered editor of Forbes Russia.
Diana Kachalova is the trail-blazing editor-in-chief of the weekly Moi Rayon newspaper in St. Petersburg, Russia. Moi Rayon is quite an unusual endeavor for Russia: a grass roots, independent and privately owned newspaper which publishes weekly editions in St. Petersburg's 11 administrative districts.
Accepting the award, Kachalova said: "Paul Klebnikov wanted to awaken Russians from hopelessness and convince them that optimism and action can change their world. We are doing this," she said, comparing her newspaper's goals with those of Paul Klebnikov. (To view Moi Rayon, please visit: www.mr-spb.ru).
Event with David Remnick, Leslie Cockburn and Diana Kachalova
On November 7, 2005, the Paul Klebnikov Fund and the New York University Department of Journalism will host a discussion entitled Small Voices: Can Local Papers Be the Force for Change in Russia?
The discussion will be lead by David Remnick, Editor of The New Yorker, Leslie Cockburn, 60 Minutes, Diana Kachalova, and other prominent journalists.
At a time when Russia's media are increasingly controlled and manipulated, hundreds of thousands of people have come to rely on the bold, objective reporting provided by Moi Rayon. Under Kachalova's leadership, the newspaper has remained free from both the owners' political agenda and government control. Moi Rayon survives exclusively on advertising revenues. It serves as a model for other pioneering regional voices now beginning to supply the balanced coverage no longer available in much of the national press.
The event will be held at 6:30 PM at the NYU Torch Club, 18 Waverly Place in New York City with a suggested admission price of $25. Due to limited space, attendees are asked to RSVP.
About the Prize
The Paul Klebnikov Prize for Courage in Journalism was established to honor a senior Russian journalist whose work best exemplifies Klebnikov's vision of journalism as a force for civic betterment in Russia. The winner of the Prize will participate in month long International Exchange Fellowship administered by The International Center for Journalists (ICFJ).
A separate award ceremony will take place in Washington, D.C. on November 9, 2005, during ICFJ's annual Excellence in International Journalism Awards Dinner.
For more information about the Prize, the life of Paul Klebnikov, and the Fund, please visit: www.paulklebnikovfund.org
News source: mediachannel.org


Print this news
---
City news archive for 20 October' 2005.
City news archive for October' 2005.
City news archive for 2005 year.