City news
Russia Welcomed More Foreign Tourists
03.07.2007 16:44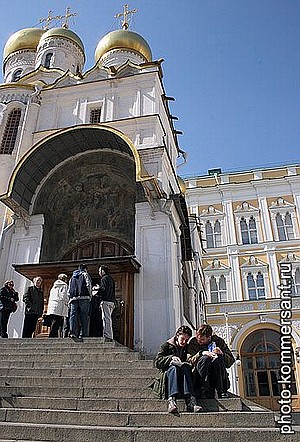 The number of foreign tourists coming to Russia grew 2 percent past year, Russian Statistics Service reported, signaling the trend of two-year decline was broken at last. But the tourist firms appear skeptical about the official statistics. Their forecast is at least 10-percent drop in the tourist inflow by this year-end.
Russia hosted 2.433 million foreign tourists past year, 2 percent up vs. 2005, Russian Statistics Service reported. The news is particularily good in view that the tourist inflow narrowed 16.6 percent in 2005 and lost 9.2 percent in 2004. Todayís gains were insured by Poland (+76 percent), the United States (+44 percent), Switzerland (+28 percent) and Japan (+17 percent).
But the tourist firms donít take official statistics for granted. The information is based on the data of Federal Border Guard Service, which traditionally thinks tourists all those setting forth the tourism purpose in the declaration.
So, the surge in the Polandís tourists was probably ensured by mere shopping. The Poles were few and far between in the hotels of Moscow or St. Petersburg all growth in number notwithstanding. Another reason of healthy statistics could be the difficulties experienced when getting a business visa. As a result of it, businessmen often prefer to have tourist visas, which execution takes just a day, while a business visa requires applying to bodies of Internal Ministry.
At the same time, even the Russian Statistics Service reported the decline on certain routes from Europe. The tourist firms say the drop could be blamed on continuous growth in prices and on lack of the tourist-class hotels in Moscow.
News source: kommersant.com


Print this news
---
City news archive for 07 March' 2007.
City news archive for March' 2007.
City news archive for 2007 year.