City news
Quantum Looks to Expand Horizons
04.02.2007 17:00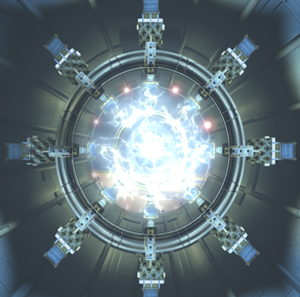 By Yekaterina Dranitsyna
Staff Writer
St. Petersburg-based IP and Internet provider Quantum Communications has announced it is to undergo a rebranding as part of a new strategy of aggressive regional expansion.
Managers believe that customers will easily get used to the new trademark, Prostor Telecom, which will be seen to symbolize "unlimited opportunities" (Prostor stands for "open space").
This year Quantum will invest over 300 million rubles ($11.5 million) into the development of its regional network.
"We are restructuring the company in order to focus on the regions. St. Petersburg will become just another of these regions," said Igor Bobov, General Director of Quantum.
The company has already established branches in 18 cities from Kaliningrad to Kemerovo and services a total of 4,000 corporate clients and 6,000 individual clients.
Quantum emerged in 1997 as a small Internet provider. In ten years the company became a universal communications operator. Last year it was listed among the five largest wireless broadband providers in Russia. By March of this year Quantum had 59 hot-spots, including 46 hot-spots in St. Petersburg — the largest chain in the Northwest region and one of the largest in Russia.
Turnover accounted for $15 million last year – a 55 percent increase on 2005 figures. The network capacity is 12,500 telephone numbers. The company services 300 business centers.
The servicing of individual clients started in 2001. At the same time Quantum opened its first branch in Cherepovets. "This experience proved that the regions have the potential to be developed," Bobov said.
The Russian Regions repeat the major trends of the St. Petersburg market with a time lag of about two years, he noted.
"St. Petersburg is a model city for us. Here we have advanced most of all in communication services. Here we test all our new projects."
He emphasized that Quantum is strong in project management. "We have reliable technology and could open new branches in a conveyer-like manner," Bobov said.
Quantum prefers to grow organically, not through acquisitions. This spring the company will open branches in Tver, Ulianovsk, Samara and Tomsk. From now on the company plans to open one new branch a month. About 45 cities with populations over 250,000 people are under consideration.
In particular regions the rebranding process started in June last year — the company tested its new trademark on customers and was satisfied with their positive reception, Bobov said.
Apart from developing its radio and fiber-optic network (300 kilometers at the moment), Quantum is creating home networks in new houses, said Quantum senior engineer Andrei Astreiko. Quantum cooperates with 10 construction companies, among them IVI-93, Novyi Gorod and Stone.
The company has already completed home networks in 17 new houses (2,000 apartments). Managers are in negotiations concerning new residential buildings totaling 40,000 apartments.
Home networks could be used for providing telephone services, Internet, digital television and alarm systems, Astreiko said.
According to a report by iKS-Consulting, in the first half of 2006 the wireless broadband market in Russia was worth $33 million — a 61 percent increase on the same period in 2005. By the end of the year experts expected the market to reach $80 million.
Despite the rapid growth, the total volume of the wireless broadband market is still relatively small. It accounts for only eight percent of the broadband market and for five percent of the whole Internet market.
News source: times.spb.ru


Print this news
---
City news archive for 02 April' 2007.
City news archive for April' 2007.
City news archive for 2007 year.