City news
Website Launched for Doing Business
05.29.2007 16:36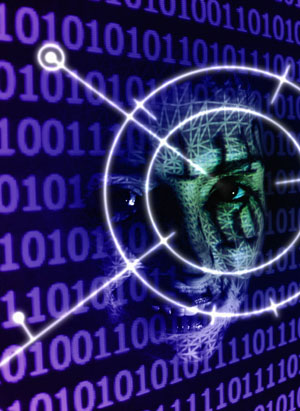 By Yekaterina Dranitsyna
Staff Writer
A new web-based business information service, "Doing business in St. Petersburg," was officially launched last week.
The new portal is the work of the St. Petersburg Foundation for SME Development in cooperation with Danish National Agency for Enterprise and Construction, Danish Federation of SMEs, COWI consultancy and City Hall.
The www.doingbusiness.spb.ru website is to become an entry point to St. Petersburg for international SMEs, investors and companies wishing to trade, outsource or start a business in the city. The Danish side invested 80,000 euros into the portal.
"This site will be useful not only for small but for any foreign enterprises," said Anders Christian Hougaard, Consul General of Denmark in St. Petersburg.
"SMEs stabilize the society and the economy in periods when oil prices fluctuate," he said.
The portal, which took 18 months to develop, contains English language information on different business sectors, "10 step" instructions on starting business in the city, publications on business affairs, relevant links and interactive services. Industry, trade, construction and transport are extensively featured.
150 people visited the portal on its opening day and two document downloads were requested, said Maxim Balanev, senior consultant of St. Petersburg Foundation for SME Development.
"St. Petersburg is a city of SMEs," said Jesper Karup Pederson of COWI. According to him, there are 700 SMEs per 100,000 residents in Russia, while in St. Petersburg that figure is 2,400 SMEs.
The share of people employed in SMEs is 25 percent in Russia and 32 percent in St. Petersburg. Pederson predicts this to increase to the European average of between 53 percent to 66 percent. He hopes that a considerable share of new SMEs in St. Petersburg will be foreign.
"Russia and St. Petersburg are attractive, except for the language barriers and bureaucracy," Hougaard said.
Bringing information together in one place is good, he said, though not enough. "We get a lot of small businesses requesting individual meetings," Hougaard said.
Edward Hoeks, General Consul of the Netherlands in St. Petersburg, pointed out that many Dutch companies have "hazy apprehensions about doing business in St. Petersburg."
"For them it's easier to do business with the Baltic states, Bulgaria or Romania than with Russia," he said.
Even as the number one investor in Eastern European countries, the Netherlands still hesitates to invest in Russia. Investors are still scared despite the enormous opportunities, Hoeks said.
He listed three necessary conditions for improving the investment climate – predictability, accountability and transparency. "SMEs don't have huge amounts of money like big corporations. They can't overcome bureaucracy," Hoeks said. "The first thing is to give the information and the second is to change something in government regulations and procedures," said Dmitry Bykov, deputy chairman of the Committee for Economic Development, Industrial Policy and Trade. He said that giving information "step by step" was the main advantage of the portal.
The local business community also welcomed the portal. "Finally we've got it," said Natalia Kudryavtseva, executive director of St. Petersburg International Business Association (SPIBA).
She called for both the obstacles and opportunities of doing business in the city to be clearly presented and regularly updated.
News source: sptimes.ru


Print this news
---
City news archive for 29 May' 2007.
City news archive for May' 2007.
City news archive for 2007 year.