City news
New Civilian Airport A Possibility for City
09.04.2007 16:20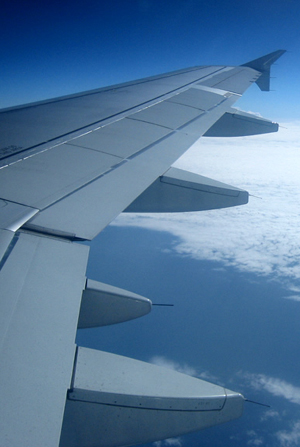 By Evgenia Ivanova
Staff Writer
The likelihood that a second airport will be used for passenger services in St. Petersburg has greatly increased now that the government has published a new list of air bases where civil aviation and military air-crafts are allowed to be located together.
According to a Russian government website, St. Petersburg's Levashovo aerodrome — currently used for industrial, commercial and military air traffic — was added to the list which was published on August 15. The news is already attracting investors, who want to turn the military base into a general airport focusing on business aviation.
Gazpromavia, an aviation unit of energy giant Gazprom, confirmed its interest in developing the airport Monday and said it has already prepared a business plan and a development plan.
"We indeed have plans related to development of this airport… first and foremost we are interested in building an airport for business, corporate and light cargo aviation," Gazpromavia press secretary Darya Polukhina told the St. Petersburg Times on Monday.
Polukhina added that the company is aiming to turn its existing Moscow international airport, Ostafiyevo, also reconstructed by Gazpromavia from a small military terminal, into an "airport format" facility. Although, according to Polukhina, regular flights are not planned for the airport, it will be designed to accommodate charter flights.
"In any case, our priorities are to develop the region's business aviation," she said in a telephone interview.
Polukhina said it was too early to discuss the new airport's investment value or a possible launch date because of the project's complexity.
"One can't expect that it to be opened in 2008 or even 2009 due to the rather big investment and construction volume," she said.
According to St. Petersburg-based news service Fontanka.ru, Levshovo already has a 2.5 kilometer runway capable of handling such mid-distance aircraft as TU-154s, Boeing-737s and Airbus A-320s. The runway is also suited to Boeing's 777 long-distance airplane that can carry 400 people.
It has been more than two years since the idea to turn the Levashovo military base into a civil airport was originally voiced in St. Petersburg.
ZAO Airport Levashovo, a company purposely created for the project, signed a memorandum of understanding with military authorities, and the project was discussed by City Hall, in December 2006, Fontanka reported.
However, Fontanka reports, Governor Valentina Matviyenko said then that "the issue is very serious, it has to be reported to me separately" and the question was discussed thereafter.
News source: times.spb.ru


Print this news
---
City news archive for 04 September' 2007.
City news archive for September' 2007.
City news archive for 2007 year.