Printed from: http://petersburgcity.com/news/city/2015/07/13/Imperial_Bouquet_130715/
City news, 13.07.2015 18:16
XV International festival «Imperial Bouquet»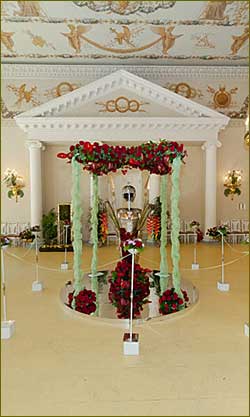 On July 18 and 19 in GMZ "Pavlovsk" the anniversary XV International festival "Imperial Bouquet" - the business card of summer Pavlovsk and one of the brightest events of July, 2015 will take place.
This year at a holiday the special, anniversary program - "Gran Tur Education eras". Organizers of a festival took the historic trip to the cities of Europe made in 1781 - 82 years by future emperor Pavel Petrovich and his spouse Maria Fiodorovna for the concept. Under assumed names of the count and countess Severnykh the regal couple visited such countries as Poland, Austria, Italy, France. To transmit to guests of Pavlovsk Park the atmosphere of this travel through floristic and musical compositions and participants of a festival conceived.
News source: GMZ "Pavlovsk"