Printed from: http://petersburgcity.com/news/city/2015/08/03/LA2015_030815/
City news, 03.08.2015 19:30
Great success of Petersburgers in Los Angeles!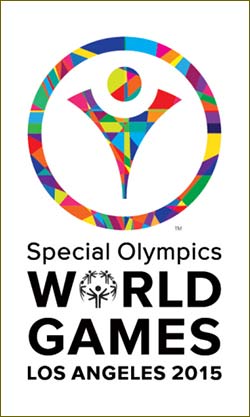 Successfully made a speech at the XIV summer World Special Olympic Games-2015 which came to the end in Los Angeles, messengers of St. Petersburg. Svetlana Lebedeva became the all-around champion in rhythmic gymnastics, in its asset of 5 gold medals. Other representatives of rhythmic gymnastics also showed good results: Parvina Erdonayeva, won 2 gold, 2 silver and 1 bronze medal, Lyudmila Kozhevnikova won 1 gold, 2 silver and 2 bronze medals, Alina Khudyakova won 1 silver and 1 bronze medal.
Nadezhda Betlinskaya became gold medallists in table tennis competitions in single and pair categories and among the mixed couples. The swimmer Maxim Fedorov won a silver medal at a distance of 800 m freestyle and "gold" as a part of a relay team (4kh50m). In sailing competitions (Yunifayd sport) Alexey Galkin won a gold medal, Sergey Panin - a silver medal. Ekaterina Klezovich as a part of the Russian national team in volleyball won "gold". In equestrian sport competitions Alexey Hrenov and Alexey Vasipov brought in a money-box by a Russian team of 1 silver and 4 bronze medals.
News source: Administration of St. Petersburg