Printed from: http://petersburgcity.com/news/city/2015/08/07/Obrazsova_070815/
City news, 07.08.2015 12:12
Ceremonial opening of the International academy of music of Elena Obraztsova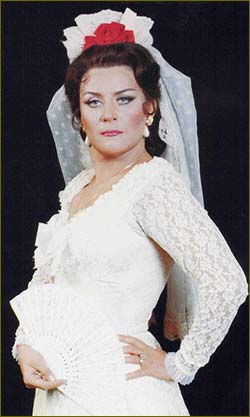 On August 8 at 18.00 the ceremonial opening of the International academy of music of Elena Obraztsova will take place (Nevsky Ave., 35 B).
This evening gala concert of stars of a world opera scene and the most close friends of Elena Obraztsova will take place. Will participate in a concert: Ildar Abdrazakov, Olga Makarina, Evgeny Akimov, Vladimir Samsonov, Vasily Ladyuk, Yusif Eyvazov, Elena Makarova, Askar Abdrazakov, and also an orchestra under control of the chief conductor of Mikhaylovsky theater Mikhail Tatarnikov. At the central portico of Gostiny dvor on Nevsky Avenue there will pass the live broadcast of gala concert.
The purpose of opening of the International academy of music is a creation of the educational institution considering features and identity of each pupil. The academy will become the central platform and the real creative laboratory for all admirers and attendants of music: as for children (since 11 years), and for adults – already professional vocalists. Additional children's music education provides training in a vocal (academic and variety), to acting skills, choreography, the fine arts, and also singing in chorus. For adults creation of opera classes in which professional vocalists with team of masters of a scene will work with the chosen parties and roles, to plunge into work stylistics is provided, and, as a result, will be able to come to a new professional level in performing art. Except opera classes, for adults also possibly training in a variety and jazz class.
The international academy of music was headed by Elena Obraztsova's daughter – the singer Elena Makarova. The artistic director of academy Elena Vasilyevna appointed a world famous bass of Ildar Abdrazakov.
News source: Administration of St. Petersburg