Printed from: http://petersburgcity.com/news/city/2015/08/17/SPB_Hamukov_180815/
City news, 17.08.2015 19:01
The Petersburger Pyotr Hamukov – the champion of Europe-2015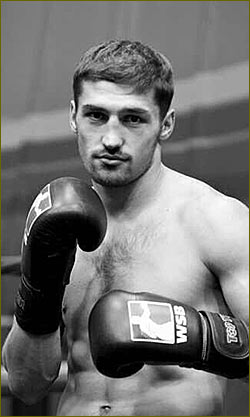 In Samokov (Bulgaria) the European Boxing Championship came to the end.
The Petersburger Pyotr Hamukov (weight category to 75 kg) became the owner of a gold medal. Our fellow countryman won against the Polish athlete Tomasz Yablonsky with the score 3:0 the final (30:27, 30:27, 30:27).
Pyotr Hamukov on the way to a decisive duel in a quarterfinal won against the Ukrainian boxer Valery Kharlamov (3:0), and in a semifinal – with the same account – against the athlete from Georgia Zaala Kvachatadze. At an initial stage of the European tournament the Petersburg boxer consistently won against Norwegian Martin Larsen (3:0) and the Belgian athlete of Brakhim Bulafdal.
It is remarkable that Russian national team won an all-team competition, having won at once four champion titles. Pyotr Hamukov on success in the European championship-2015 was congratulated by the member of the government of St. Petersburg – the chairman of Committee on physical culture and sport Yury Avdeev.
News source: Committee on physical culture and sport of St. Petersburg