Printed from: http://petersburgcity.com/news/culture/2013/08/05/Mormons_050813/
Culture news, 05.08.2013 18:19
Mormons want to get land to build new religious center in St. Petersburg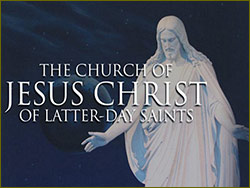 The Church of Jesus Christ of Latter-day Saints in Russia religious organization (Mormons) intends to hold public hearings in St. Petersburg on Monday regarding the construction of a religious center.
According to a statement of the Vyborg district administration posted on Smolny's website, the organization intends to raise the issue of getting a permit to build a religious organization at 9, Ho Chi Minh Street.
At the same time, Chairman of the St. Petersburg legislature's committee for legislation Vitaly Milonov told Interfax on Monday that district residents had already come to him regarding the plans of Mormons to build the religious center.
"Concerned residents of the district have appealed to me. Their [Mormons'] public value is very insignificant. This is more likely some dating bureau for Russian girls and U.S. citizens for further marriage," Milonov said.
According to the information posted on the website of the Church of Jesus Christ of Latter-day Saints in Russia, the organization has offices in Vladivostok, Novosibirsk, Yekaterinburg, Samara, Rostov and St. Petersburg. The organization comprises 55 local religious organizations uniting over 21,000 believers.
News source: The Voice of Russia