Printed from: http://petersburgcity.com/news/culture/2013/08/05/OPEN_CINEMA13_050813/
Culture news, 05.08.2013 18:24
IX International and animation film festival OPEN CINEMA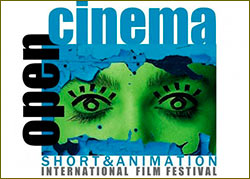 August 2-3
OPEN-AIR at the beach of the Peter and Paul Fortress

August 4-8
Cinema centre Rodina

COMPETITION PROGRAM and SPECIAL EVENTS
The IX International Short and Animation Film Festival Open Cinema is to be held in St. Petersburg in the beginning of August. The festival will present a major program of short films by filmmakers from Russia, Asia, America, Western Europe, Scandinavia, the Balkans and even Africa. According to the festivalís long-standing tradition the OPEN-AIR program at the beach of the Peter and Paul Fortress will be a grand opening for the festival. This year it will take place on 2-3 August. The OPEN-AIR program includes Music and Art performances as well as the hours-long movie marathon of the most inspiring and spectacular short films and animation of the OPEN CINEMA 2013.
News source: OPEN CINEMA