Printed from: http://petersburgcity.com/news/culture/2015/09/16/Lavr_90_160915/
Culture news, 16.09.2015 14:01
90 years since the birth of Kirill Yuryevich Lavrov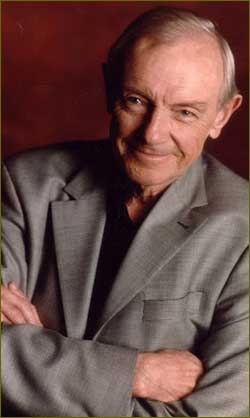 On September 15, 1925 in Leningrad Kirill Yuryevich Lavrov was born.
In Big Drama Theatre of G. A. Tovstonogov the creative evening devoted to the 90 anniversary since the birth of the people's artist of the USSR Kirill Yuryevich Lavrov took place. The governor of St. Petersburg Georgy Poltavchenko took part in a memorial evening of the great actor. At the beginning of a ceremony the deputy plenipotentiary envoy of the Russian Federation President in the Northwest federal district Lyubov Sovershayeva reads to participants of the action the telegram on behalf of the Russian President Vladimir Putin.
Georgy Poltavchenko examined grimuborny Kirill Lavrov, which became the room museum. He noted that the creation of this room very valuable present to anniversary, a gift for Petersburgers, for all admirers of talent of the great master. "Kirill Yuryevich Lavrov and continues to remain today for us an example of the devotee in art, the patriot and the citizen. We remember it, as the great artist, the strong and courageous person, as the wise teacher and the mentor. The honourable citizen of St. Petersburg Kirill Yuryevich Lavrov both on the birth, and on spirit was a Leningrad resident and Petersburgers. We are proud of that such person living in our city, a lot of things for it made, made a big contribution to the Petersburg, Russian culture. And today its business proceeds, Bolshoi Drama Theater leads bright, creative life", - the governor said.
The governor wished to staff of theatre of implementation of all conceived plans and great creative achievements.
News source: BDT