Warning: current() expects parameter 1 to be array, null given in /home/webs/city.air.spb.ru/system/advert.robo on line 24
Have your any questions?
Contact us !
---
Hot topics


Visa Support

"Stars of the White


Nights" Festival

"Day of the City"


program
---
Popular search words this week


Apartments
Three-room apartment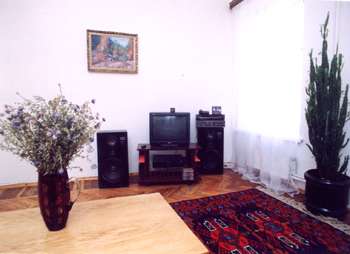 Three-room apartment on Marata Str.; 3 min walk from Mayakovskaya Metro. Rooms – 12, 16 and 24 sq. m., kitchen –9 sq. m.; storey 2/5; nearby there is the Consulate of Switzerland, a Militia Post; video observation, musical centre, TV-set, video, vacuum cleaner, refrigerator.


Print version
---
Back to All apartments list
---
These apartments are just the small part of our huge store.
If you've not found here apartments which meet your requirements, please fill in the form
---
Special for you.
Freshly renovated two room apartment in beautiful dwelling house in the city centre 300 meters to Nevskij prospect .