Printed from: http://petersburgcity.com/articles/amazing_city
From Russia With Love: The amazing city of St. Petersburg
Daily Express, December 14, 2013
Rob Crossan
THE beautiful and historic city of Saint Petersburg is the ultimate winter wonderland.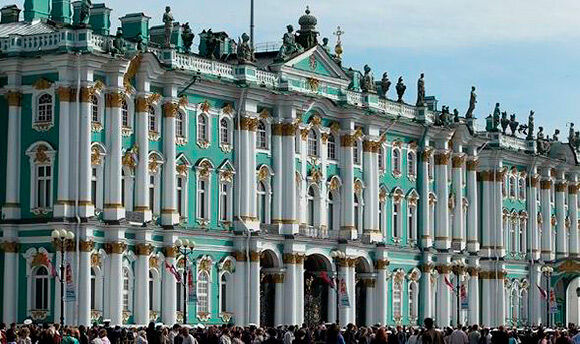 The State Hermitage Museum in St Petersburg [GETTY]
Pure white snow cascades around my shoulders as I look up to try to absorb the immense gold-leaf dome of St Isaac's Cathedral. This spectacular structure, festooned with porticoes, frescoes, statues and colonnades, has been restored to how it would have looked to the Romanov tsars.
Another iconic building, the Church Of The Saviour On Spilled Blood, will also have you craning your neck. With colourful onion domes and dazzling mosaics, the church is one of the city's most popular attractions and built on the spot where Emperor Alexander II was assassinated on March 13, 1881.
It is the vastness of St Petersburg's cathedrals and palaces, the width of its main shopping street, Nevsky Prospect, and the opulence of its squares, parks and monuments that make you wish you had panoramic vision.
I find myself constantly walking backwards, bumping into fur-wrapped locals, as I try to get some perspective on the cultural jewels of Russia's second-largest city.
My first visit here was in the summer when the city seemed completely different, with scorching temperatures, winding queues and tour groups packed around the major sights.
Now, as the nights grow longer and colder, I can effortlessly stroll into the cream of St Petersburg's many attractions – none more colossal than the State Hermitage.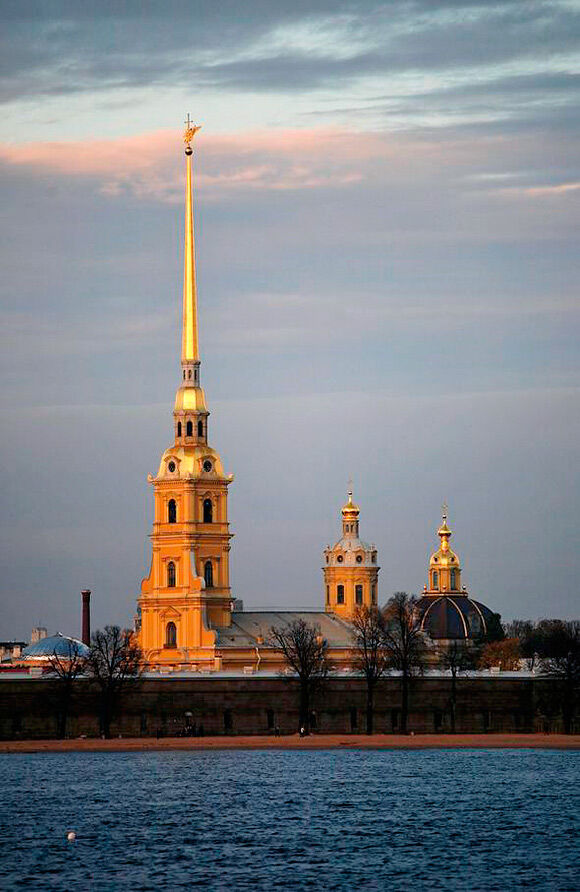 This special city is a real winter wonderland [GETTY]
St Petersburg boasts more than 200 museums and the Hermitage, mainly housed in the Winter Palace, is one of the most impressive in the world. It's said you need.
11 years to look at every item on display within the endless corridors, ballrooms and grand halls. As a first time visitor I focus on the masterpieces in the state rooms where I meander past works by Renoir, Van Gogh, Manet, Monet and Degas.
To rest my weary feet afterwards, I relax in the Casa Leto, a privately-run hotel a few minutes away from the main sights.
Down Nevsky I stroll next morning, past boutiques, bookshops, designer-clad women and the plethora of bridges that curve over the vast canal network. In this area are some of St Petersburg's best eateries but for a lesson in Russian cuisine go to Molokhovets' Dream on Radishcheva Street where dishes are inspired by 19th-century cookbooks.
Here I enjoy venison with lingonberry and juniper sauce and baked apple tartar.
It's hearty fare and incredibly rich, but after loosening my belt I'm ready for more walking. Built on swampy marshes by Peter the Great, St Petersburg is really a collection of islands.
Peter's home, a small, three-bedroom log cabin built in 1703, is where he lived as the city was constructed around him. Inside, the cabin looks as if the grand visionary has just popped out. His pipe and frock coat are still here as is a boat he built himself.
From log cabins to palaces and cathedrals, here is a city that beguiles and captivates even as the nights grow longer and snow blankets its incredible sights.
WAY TO GO
Doubles at the Casa Leto Hotel (www.casaleto.com, tel +7 812 600 1096) are from £180 per night including breakfast. British Airways (ba.com, 0844 493 0787) offers flights from London Heathrow to St Petersburg from £197.75 return. For more information on visiting St Petersburg go to visitrussia.org.uk or phone 020 7985 1234.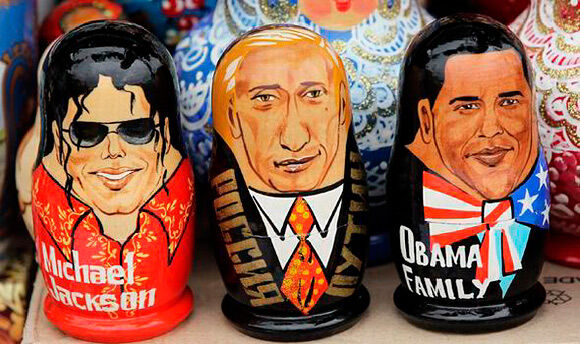 Matryoshka dolls in the likeness of Vladimir Putin and U.S. President Barack Obama on a stall [GETTY]
Ten things you must do in St Petersburg
Stroll down the epic dimensions of Nevsky Prospect – St Petersburg's main and most famous street.
Explore the galleys and engine room of the Aurora. The battleship fired the shot that started the Russian revolution and is now a museum.
Visit the cellar where mystic and royal adviser Rasputin was murdered in the Yusupov Palace.
Get hopelessly lost within the gargantuan confines of the Hermitage where the collection consists of more than three million items.
Feast your eyes on world-class ballet and opera at the Mariinsky Theatre.
Buy a set of authentic Russian dolls.
Sample a few of the countless varieties of Russia's most famous tipple, vodka.
Brace yourself for a lashing with birch twigs at a steamy Russian banya (bath house).
Marvel at the curiosities in the Kunstkamera Museum (www.kunstkamera.ru/en), from Peter the Great's private collection.
Wrap up warm and catch a thrilling game of ice hockey.