Printed from: http://petersburgcity.com/business/bguide/labour

10.1 Russian Employees and Foreign Emlpoyees Working under Russian Labour Contracts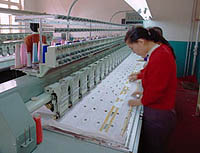 10.1.1 Employment Contract
Employment is subject to labour legislation of the Russian Federation, the employer's internal regulations, the employer's collective agreement (if any) and direct employment contracts.
Employees are minimally entitled to the rights and benefits afforded under Russian labour laws. In addition to these rights, Russian labour legislation also governs such matters as the duration and termination of contracts.
10.1.2 Employee Rights
Russian labour legislation provides certain guarantees for employees. The following are some of the features provided for in the Labour Code of the Russian Federation:
the workweek, in most cases, is not to exceed 40 hours. The Labour Code provides for fewer working hours under certain conditions: shift work, night work, and working on the day before a holiday Detailed provisions regarding vacations are also included;
limited overtime is permitted for certain workers, not to exceed four hours in two succes-sive days or 120 hours per year; an employer is not permitted to demand that an employee perform functions that are beyond those set out in his or her labour contract without the consent of the employee, except in certain circumstances, such as temporary transfers of functions in the event of an industrial emergency; employees are entitled to nine paid public holidays and annual leave of not less than 24 days. Some employees, such as those involved in teaching, training, research or investigation, may be entitled to more than 24 days annual leave; employees are generally entitled to sick leave benefits. Such benefits are based on an employee's wages and vary between 60% to 100%, depending on the period of time he or she has worked uninterruptedly; women are entitled to paid maternity leave for the 70 days prior to and after childbirth (86 days in the case of birth complications, and 110 for multiple births). Regardless of the date she is hired, a woman is entitled to annual paid vacation which may be taken either before or immediately after the maternity leave, as well as unpaid leave up until the child's third birthday Fathers, grandparents and other relatives are entitled to partially-paid leave for child-care purposes under certain circumstances; and
employees have the right to organise trade unions and participate in production management. The local trade union committee at the enterprise represents the inter-ests of the employees, manages social funds, ensures that the terms of the collective contract between the enterprise and the local trade union committee are being complied with and participates in the resolution of labour disputes in accordance with Russian law.
10.1.3 Severance Pay
The Labour Code requires that severance pay, equal to at least two weeks' average earnings, be provided when a labour contract is terminated for the following reasons:
an employee is drafted or voluntarily enlisted into military service;
an employee is denied a transfer to work in another locality upon relocation of the enterprise, institution or organisation;
an employee is unsuitable for the job as a result of either insufficient qualifications or health problems which hinder the continuation of work;
an employee who previously held the position is reinstated; and
the management is in violation of labour legislation, the collective agreement, or the labour contract.
In the event an enterprise, institution, or organisation is liquidated, or there is a reduction in the number of staff, payment of one month's salary is required.
If the employee finds new employment within one month of the termination of his or her labour contract, he is paid the above noted severance pay only
If the employee is unable to find new employment within one month of the termination of his or her labour contract, in addition to paying the above noted severance pay, the employer is required to continue paying the employee's average salary during the job search period, but for no longer than one month (when dismissal is in connection with staff reduction) or two months (when dismissal is in connection with the company's liquidation).
The employee must be given at least two months' advance written notice of his or her dismissal.
10.1.4 Work Book - Work Permit
Russian labour legislation requires that a work book be kept for each employee working for five days at an enterprise. This is the main document reflecting the activities of the employee, reasons for dismissal, etc. Since work books are necessary for employees to collect their pensions, foreign firms are, therefore, required to sign, stamp and maintain work books for their employees.
Pursuant to Decree of the President of the Russian Federation ¹2146 of 16 December 1993 «On Attracting and Using Foreign Labour in the Russian Federations» , with the exception of accredited personnel of a representative office of a foreign company, all foreign nationals employed in the Russian Federation must obtain a work permit. In the case of non-specialised labour positions, for which the need to hire non-Russian citizens is not obvious, an employer wishing to hire a foreign national must request and obtain an authorised quota from the Federal Immigration Service. On the basis of the authorisation and within the limits of the quota, the Immigration Service grants a work permit to a named foreign national. Although authorisation is not required for foreign nationals to fill a «specialised position», e.g. manager or division head, such an employee must still obtain a work permit.
10.1.5 Duration or Contracts
Employment contracts may be concluded for an indefinite term, a definite term no longer than five years, or for a period necessary to perform a particular task. Definite-term contracts can be concluded only in the following situations:
when labour relations cannot be established for an indefinite term because of the nature of the forthcoming work, the conditions for its fulfilment or the interest of the employee; and
in other cases directly stipulated by legislation.
Trial periods (of up to three months) are provided for in order to assess the suitability of an employee for a position. If the outcome of the trial period is unsuccessful, the employee may be discharged in the course of the trial period without the consent of the trade union and without payment of a severance allowance. Once the trial period ends, the employee may be dismissed according to the general procedure only.

Human Resources - Labour Code Issues, Page 2

10.1.6 Termination of Contracts

Grounds for termination of employment under Russian Labour Law include:
agreement of the parties;
expiration of the term of the employment contract;
drafting or voluntary enlistment of an employee into military service;
criminal conviction and incarceration of an employee preventing him or her from continuing his work;
cancellation of the labour contract at the initiative of the trade union organisation;
the transfer of a worker, with his consent, to another company or to an elected position;
refusal on the part of the worker to accept a work transfer to another locality upon relocation of the enterprise, institution or organisation;
termination of the labour contract at the initiative of the worker (see below); and
termination of the labour contract at the initiative of management (see below).
In general, an employee may terminate a contract concluded for an indefinite term, provided he or she submits written notice to the administration at least two weeks in advance. A labour contract for a definite term may be terminated by an employee if he or she is injured or disabled and, therefore, unable to perform the required work; if man-agement violates labour legislation, the collective agreement or the labour contract; or if the employee has another valid reason.
It should also be noted that, in accordance with article 5 of the Labour Code of the Russian Federation, any provision stipulated in a labour contract which worsens the employee's situation as com-pared to labour legislation is considered invalid. The employer is unable to appeal to the court with reference to these conditions.
In general, an employer may terminate a contract under the following circumstances:
liquidation of the enterprise or reduction in personnel;
the employee is unsuitable for the position;
an employee who previously held the position is reinstated;
an employee repeatedly fails to carry out work-related duties without a valid reason;
an employee is absent from work without a valid reason; or attends work under the influence of alcohol or other illegal substances; and
an employee is absent from work for more than four months as a result of temporary disablement (not including maternity leave) or in the case of a specific illness, unless a longer period of time for which the position will be retained is established by applicable legislation.
An employer may also terminate a contract for the following reasons: a serious violation of labour responsibilities is committed by a manager or his or her deputy manager; an action taken by an employee with financial responsibility causes the company to lose trust in the employee; or an immoral act is committed by a manager.
Russian law stipulates that employment contracts cannot be terminated with the following employees: pregnant women or women with children under the age of three, single women with children under the age of 14 or disabled children under 16 and employees under 18 (unless otherwise stipulated by the law).
10.1.7 Compensation Issues
Russian legal entities with foreign investment are considered residents for the purpose of currency regulations and must compensate their employees in roubles or in kind. Branches or representative offices of foreign legal entities may also pay employees in roubles.
The use of foreign currency cash for direct payment by resident employers to Russian employees is prohibited. However, Russian citizens employed by non-residents may receive hard currency by:
transferring money to a bank account in a Russian authorised bank (i.e. a bank which has a general license issued by the Central Bank of Russia authorising it to perform foreign curren-cy operations). This involves paying a fee to the bank for the transfer; and
receiving foreign currency while performing overseas duties for a foreign employer and bringing these funds back into Russia on return (provided it is recorded in customs declaration forms).
Russian citizens may legally open foreign currency accounts with authorized banks in Russia. Foreign currency deposits may be made in such accounts and citizens are entitled to withdraw sums as necessary. Some Russian banks also issue debit cards.
Russians may be paid in foreign currency for services they render or goods they provide outside of Russia. They are also entitled to travel allowances and per diem payments in foreign currency to cover living expenses while abroad. Russian citizens may open foreign currency bank accounts while they are abroad with-out a license. However, they are not permitted to keep the account open upon returning to Russia without approval from the Central Bank of the Russian Federation. Russians are required to report and repatriate foreign currency received and pay applicable taxes on foreign currency earned abroad.
10.1.8 Minimum Monthly Wage
Pursuant to Federal legislation, a minimum monthly wage is established in the Russian Federation. The minimum monthly wage is used not only to regulate wages, compensation and other payments made under labour legislation, but also to calculate taxes, levies, duties, penalties and other payments.
As of 1 July 2000, the current minmum monthly wage amount is equal to 132 roubles. This amount is established in federal Law ¹ 82-FZ of 19 June 2000. The same Federal Law establishes that the minimum monthly wage will increase to 200 roubles as of 1 January 2001 and to 300 roubles asofl July 2001.
It should be noted that the minimum monthly wage in the amount stated above is used only to calculate:
labour remuneration;
allowances for temporary inability to work;
benefits related to work-related health damage.
For all other purposes, such as the calculation of taxes, levies, duties, penal-ties, liabilities under civil transactions, etc., a minimum monthly wage in the amount of 83.49 roubles is to be applied until 1 January 2001. As of 1 January 2001, a minimum monthly wage amounting to 100 roubles will be used.
This means that two different amounts of minimum monthly wage are applied as of 1 July 2000 (until 1 January 2001, these are 132 roubles and 83.49 roubles).
10.2 Features Regarding Secondment of Employees
Foreign nationals may be seconded to Russia by a foreign legal entity An employee may be assigned to a
Russian entity upon concluding a work agreement with the hiring foreign legal entity. This employer will compensate foreign nationals, carrying out all payment transactions outside of Russia. According to current Russian legisla-tion, contributions to non-budgetary funds are not charged on the salary of a foreign national working under a sec-ondment agreement in Russia.
The foreign employer is not required to pay payroll taxes on the money the foreign employee receives as pay in accordance with an agreement with the Russian entity
10.3 Features Regarding Employee Training Ooutside the Russian Federation
Pursuant to Federal Law ¹114-FZ of 15 August 1996 «On Exiting and Entering the Russian Federation» , a citizen of the Russian Federation is free to travel outside the Russian Federation.
Formalities for obtaining visas vary from country to country.
Russian citizens applying for a visa in order to attend a seminar abroad are generally required to submit the following documents:
a letter of invitation;
confirmation of a hotel reservation; and
an aeroplane or train return ticket.
In addition, Letter of the Ministry of Finance of the Russian Federation ¹11-02/49 of 16 December 1993 «On per diem allowance procedures for short-term trips in foreign states» limits the amount of travel allowance which may be paid to employees in foreign currency for business trips taken abroad. The amount depends on the foreign country to which employees are sent. For employer profit tax purposes, daily allowances paid within these limits are deductible and the beneficiary of the allowance is not subject to income tax on this income.
If daily allowances given are over the established limits, the portion above the limit is not deductible for profit tax purposes and is taxable for the individual who received the allowance.