Events
14th International Contemporary Music Festival, "SOUND WAYS"
November 17, 2002 - November 24, 2002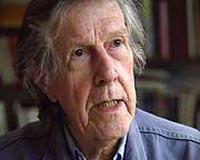 The theme for the 2002 Festival is instrumental theater and elements of theater in compositions of the 20th and 21st centuries. Several programs are dedicated to the work of American avant-garde composer John CAGE. For the first time there will bean International Composition Seminar.
Locations: St. Petersburg Academic Shostakovich Philharmonia (Chamber Hall), St. Petersburg State Rimsky-Korsakov Conservatoire, and House of Composers.
Organizers: The Regional Public Chapter of the St. Petersburg Union of Composers (tel.: 311-35-48, 312-25-64, 311-67-45), Sound Ways Creative Association (tel.: 314-40-38, e-mail: musici3lpbl.spb.ru), Virtuosos Creative Foundation, Musical Foundation of St. Petersburg

Print this news
---
Events archive for 17 November' 2002.
Events archive for November' 2002.
Events archive for 2002 year.