Events
Zoosphere exhibition
November 19, 2008 - November 22, 2008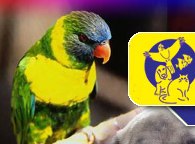 Zoosphere exhibition (19 november 2008 — 22 november 2008 )is specialized international exhibition of pet products and services.
Zoosphere is held in Saint-Petersburg since 1993. It is the biggest, the most important and popular annual fair in Russia.
ORGANIZERS:
• MINISTRY OF AGRICULTURE OF THE RUSSIAN FEDERATION
• VETERINARY ADMINISTRATION OF THE SANT-PETERSBURG
• NORH-WESTERN ASSOCIATION OF DOCTORS OF VETERINARY MEDICINE
• PET INDUSTRY ASSOCIATION
• PETS INTERNATIONAL MAGAZINE
• LENEXPO
EXHIBITION TOPICS:
• Products for dogs: Feed stuffs, Delicacies, Sanitary products, Accessories, Cloths, Toys, Services (training, grooming, etc)
• Products for cats: Feed stuffs, Sanitary products, Accessories, Toys
• Aquarium outfit: Aquarium fish, aquariums, Lighting, Compressors, Filters, pumps, measuring devices, testers, aquarium decoration equipment, Water plants, feed stuffs
• Terrariums: terrariums, accessories, feed stuffs for terrarium pets
• Products for birds: houses, aviaries, cages, feed stuffs, accessories, toys
• Products for small pets and rodents: houses for small animals, cages, feed, stuffs, sanitary products, accessories
• Publications: books on pets, albums, reference books, magazines, others
• Products for keeping pets outdoors
• Veterinary medicine: medicine, services
• Associations and educational institutes
In autumn the exhibition "Zoosphere" in St.-Petersburg collects a considerable quantity of participants and causes huge interest both among experts in zooindustry sphere, and among townsmen - fans of pets. An exhibition total area - 7028 sq.m. Quantity of participants - 140 firms. Quantity of visitors - 18000 persons from 11 countries of the world and 71 regions of Russia. Active development of zoobusiness has begun with an exhibition "Zoosphere" in Russia. "Zoosphere" promoted introduction of new technologies, perfection of industrial base, association of interests and efforts of experts of various directions in zooindustry development as to branch of economy of Russia. It has brought the powerful contribution to development of the domestic zooindustry, promoted increase of responsibility for "Dumb animals" and "cultures of the maintenance of animals.
Event source: http://www.zoosphere.lenexpo.ru/

Print this news
---
Events archive for 19 November' 2008.
Events archive for November' 2008.
Events archive for 2008 year.