Business news
GT Shifts Regional Center to the City
06.25.2004 13:05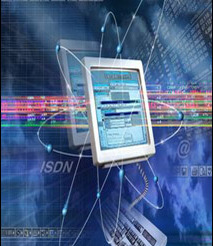 By delegating main control functions over the Northwest to St. Petersburg, Golden Telecom hopes to promote its distance connection programs more efficiently, he said.
Golden Telecom has 4,000 corporate clients in St. Petersburg and 32,000 subscribers. Patoka named the Eldorado retail chain, Promstroybank, Menatep bank, and the Baltika brewery among Golden Telecom's largest clients in the region. While headquartered in St. Petersburg, those clients also need to have their regional offices connected to the same network.
"The region is difficult to work in, mainly because of the climate. Some of the towns we are working with in the Northwest had never had any communications as such. We are relying on the sputnik segment in those areas," Patoka said.
Golden Telecom's revenues in the Northwest grew by 40 percent, from $32.4 million in 2003 to an estimate of $50.7 million in 2004, Patoka said.
Golden Telecom controls more than half of the corporate market in telecom services. The stake has gone up with the company's recent purchase of West Balt Telecom, operating in Kaliningrad, said Leonid Konik, editor-in-chief of Com.News, in a telephone interview Wednesday.
Hardly any other operator can compare to Golden Telecom in regional expansion - the company is an absolute leader among independent operators all across Russia, Konik said. There are 26 regional subsidiaries forming the Golden Telecom Group. Five of the subsidiaries were recently purchased in Krasnoyarsk, Yekaterinburg, Samara, Kaliningrad and Nizhny Novgorod. Golden Telecom also owns three companies abroad - in the Ukraine, Uzbekistan and Kazakhstan.
Although Golden Telecom will hardly be able to shake the positions occupied in the Northwest by Peterstar, St. Petersburg's largest telecom operator, Konik said he does not rule out the possibility that Golden Telecom may purchase Peterstar one day.
Peterstar's owner Metromedia is finding itself in quite a volatile financial state, Konik said, and even though it said Peterstar is a company that it was definitely going to keep, any statement can be changed.
Sergei Savchuk, director of Golden Telecom St. Petersburg said that besides corporate clients, Golden Telecom also receives revenue from providing transport nets for rent to Internet and mobile operators. This service accounts for 20 percent of the company's profits in the Northwest. Golden Telecom's main competitors in the field are Metrocom and Peterstar, which owns most of the channels for rent in the city in Savchuk's estimate.
Golden Telecom is building ground channels for mobile operator Vimpelcom, a project that doubled the length of Golden Telecom's fiber channels in St. Petersburg to 1,000 kilometers. The project for Vimpelcom should be completed this summer, Savchuk said.
Cliff Gauntlett, Golden Telecom's head of Russia OnLine project said at a press conference in Moscow Tuesday that the company will be launching a ROLBox computer, which should cost about $300 and will allow the numbers of internet users to increase.
Golden Telecom, founded in 1999 in the U.S., belongs to Alfa-Telecom (30 percent), Norwegian Telenor (20 percent), Rostelecom (11 percent), the European Bank of Reconstruction and Development (8 percent), ING Barings (7 percent) and Capital International Global Emerging Markets Private Equity Fund L.P. (6 percent).
The four minority shareholders are planning to place 10.68 percent of Golden Telecom's shares on the market, reported Rosbalt information agency Wednesday.
Alexander Vinogradov, Golden Telecom's president, explained that the sale is connected with the company's plans to raise the liquidity of its stock from 17 percent up to 30 percent.
News source: www.times.spb.ru


Print this news
---
Business news archive for 25 June' 2004.
Business news archive for June' 2004.
Business news archive for 2004 year.