Business news
Work Permits a Bane for Expats 2 Years on
07.19.2004 12:39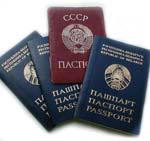 By Kathleen Davis
SPECIAL TO THE ST. PETERSBURG TIMES
Almost two years after new legislation regulating foreigners who want to live and work in Russia came into force, expats still face legal and bureaucratic hurdles in obtaining work permits, even though the legislation was intended to simplify the process.
"Ever since the legislation was changed it became much more difficult," said Ekaterina Essina of Radisson SAS Royal Hotel, referring to the process of obtaining work permits for new employees.
Essina noted that before the change in legislation, "we could hire someone for a management position in three days. Now the quickest is a month or a month and a half." Essina, who is co-chair of the human resources committee for the St. Petersburg chapter of the American Chamber of Commerce, cited "more steps, more documents and stricter rules," as the main features of the new procedures.
Under the 2002 law on foreigners, companies must receive permission to hire foreign labor before they can hire a foreigner. This necessitates that the company hand over a large amount of paperwork with information on each individual it wants to hire, including which country each person is from.
"A company is obliged to know where a person it wants to hire will be from a long time in advance," Essina said. "For an international chain like Radisson SAS it is sometimes difficult to predict."
Work permits are granted according to quotas set by the federal government in Moscow.
Yana Vashchilova of law firm Baker and Mackenzie and the other co-chair of the human resources committee for the St. Petersburg chapter of the American Chamber of Commerce, said the quotas issued for 2003 were "more than enough."
Quotas are set for the country as a whole and individually for each of the country's 89 administrative regions. Quotas recently set by Moscow for this year number 213,000, with 5,000 designated for St. Petersburg, Vashchilova said.
While the quotas make no distinction based on the foreigner's country of origin, the necessity of obtaining permission to hire foreign labor restricts a company's ability to hire new employees from anywhere in the world.
For example if a company had a French employee in a specific position who were to leave mid-year, the company would either have to hire another French person for that position or turn in additional paperwork to receive permission to hire someone from somewhere else, which could take months.
Even after a company has obtained permission to hire a foreigner, the company must then obtain a work permit for each individual they want to hire.
Essina said that this process has also become more difficult since the change in legislation and the greater centralization of the process.
Vashchilova said that the actual issuing of work permits still occurs locally, but that the approval for permission to hire foreign labor now must occur in Moscow.
"The documents may be filed in St. Petersburg and then they must be transferred to Moscow to receive permission to hire foreign labor," she said. "This takes up to six months all together."
It usually takes two to four months for permission to hire document to be issued and perhaps another two to three weeks for a work permit to be issued locally, she added.
Recently the St. Petersburg chapter of the American Chamber of Commerce applied to Immigration Services in Moscow, requesting that the ability to grant permission to hire foreign labor and oversee the entire work permit process be transferred back to St. Petersburg.
"We were refused," Vashchilova said, noting that no further progress was being made on the issue at this time. No comment was available from St. Petersburg officials dealing with the issue.
After receiving a work permit, an individual must obtain a work visa. The first visa issued is entry-only, meaning that the foreigner must reapply for a multi-entry visa. While the foreigner is not required to exit the country in between obtaining visas, the process is still time consuming.
This system is particularly frustrating for international companies that need the flexibility to shift those on top positions who can give knowledge and experience to the parts of the company that need it most. Before the new law, a distinction was made between international and local companies. The new legislation is aimed at protecting the local workforce.
"The trend for international companies is to try to transfer knowledge to local people, but to do that we need people at the top who are on a mission, who have a certain knowledge," Essina said.
With the new legislation posing so many problems, some employers are using the services of other companies that specialize in helping with the work permit process.
Natalya Kochkina, director of the St. Petersburg office of the firm Avenir, said that her company helps foreigners and Russians in need of legal or accounting services.
"Due to the fairly complicated procedure, the quickest we can promise a work permit is three months after we obtain all your documents," she said.
The main reasons for the increased difficulty in obtaining work permits appears to stem from the requirement in the new law that nearly everyone who will be living in Russia for more than three months obtain a work permit, ending some previous exemptions. Centralizing the process has compounded the problem, since paperwork that used to be handled locally must now be processed in Moscow.
While the 2002 law ended previous exemptions, some foreigners are still exempt from obtaining work permits, including diplomats and employees of international organizations, students and teachers in Russian educational institutions and accredited journalists.
Foreigners who obtain either temporary or permanent residence permits do not need a work permit. Temporary residents are still required to have a visa, while permanent residents need neither a visa or work permit.
News source: www.times.spb.ru


Print this news
---
Business news archive for 19 July' 2004.
Business news archive for July' 2004.
Business news archive for 2004 year.