Business news
Film Studios Incorporate as JSCs
08.13.2004 12:30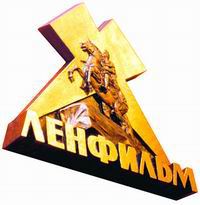 ST PETERSBURG TIMES
By Sophia Kornienko
STAFF WRITER
The city's two renowned film studios, Lenfilm and Documentary Film Studio, are re-emerging as joint-stock companies.
The structural change, that will help to allocate funds for reconstructing the worn facilities, should not affect the artistic style both production houses developed over more than fifty years of existence, the studios' directors said at a press conference Wednesday.
However, President Putin's government reform this year, which led to some serious changes in the administrative hierarchy of the state-owned cultural institutions, caused a four-month halt in production, which made every project more expensive, said Lenfilm's director general Andrei Zertsalov.
Lenfilm became a joint-stock company in April, with the state holding 100 percent of the shares. The decision to sell these shares will not be made until next spring, several reports said.
Though the studio's economic development plan for the five upcoming years is not ready yet, Zertsalov said, reconstruction of the street block neighboring on Lenfilm at the Petrograd Side is set to begin. The rotunda that used to exist between the buildings No. 8 and 10 on Kirovsky Prospekt will be restored, and a Russian star lane will be created next to it, Zertsalov said.
Lenfilm's third pavilion will be transformed into a movie theater with two small screens and an exhibition hall. The studio's main building will host a cinema museum, featuring Lenfilm's legendary sets and costumes.
In 2003 Lenfilm produced four movies and nine television series. This year, the studio will release two films, with one of them animated. For 2005-2006 there are 12 film requests submitted, Zertsalov said. Most of the films produced in Russia are still state-financed, but the system is going to change toward loan financing soon. Zertsalov said the loan system is not yet defined and will have to be elaborated in more detail.
Lenfilm, stripped of the copyrights to its film collection, the studio's main revenue source in the recent years, as a result of being re-incorporated as a joint-stock company, provides a variety of services to television companies to make profits.
The Documentary Film Studio, which annually produces about 15 state-ordered documentaries and five films for television channels, with many of them winning awards at international festivals, is also being divided into a film fund and an actual studio, the latter set to become a joint-stock company this year.
"We will resume working on reincorporating the studio as a joint-stock company in September. The studio is speeding up its working tempo, and we only hope the reorganization does not hamper it," said the studio's director general Vyacheslav Telnov.
All of the country's state-owned film studios are to be gradually reincorporated as joint-stock companies, as decreed by the law issued in 2001.
News source: times.spb.ru


Print this news
---
Business news archive for 13 August' 2004.
Business news archive for August' 2004.
Business news archive for 2004 year.