Printed from: http://petersburgcity.com/news/business/2004/12/03/uzbekistan1/
Business news, 03.12.2004 17:14
St Petersburg companies to deliver goods to Uzbekistan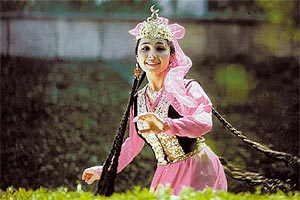 Members of the programme of production and delivery of production by Leningrad oblast enterprises (Russia) on the state order of the Republic of Uzbekistan met on Thursday in St Petersburg.
According to Delovoy Peterburg, trading house Vostok was registered in Leningrad oblast specially to implement Uzbekistan's state order. It included 13 producers and suppliers of the region.
In 2005, Uzbekistan plans to purchase computers worth US$5 million for the country's schools and colleges from Leningrad oblast.
Among other agreements between Russia and Uzbekistan are construction and reconstruction of a minimum of 10,000 educational establishments.
News source: www.uzreport.com