Business news
St. Pete Toll Road to Be Started in '06
09.16.2005 14:12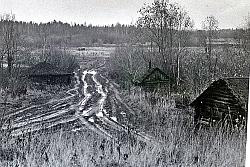 Construction will begin in 2006 on the country's first major toll road, which will link Moscow to St. Petersburg, Deputy Transportation Minister Alexander Misharin said Thursday. The project aims to relieve congestion on one of the nation's busiest highways.
The new 650-kilometer road will have up to five lanes going in each direction, and with a speed limit of 150 kilometers per hour, it will enable motorists to get from one city to the other in less than five hours for a fare of just over $20.
The project will take five years to complete and will require 150 billion rubles ($5.3 billion) in investment to cover construction costs, in addition to 20 billion rubles needed to buy land, Misharin said at a news conference.
Half of the funding is expected to come from the state, while the remainder will be covered by private funds, including international banks and companies.
The Transportation Ministry also plans to apply for funding from the government's infrastructure investment fund, which was created earlier this year by divesting part of windfall revenues stored in the stabilization fund. The investment fund has now accumulated $2.5 billion and will become operational next year.
As the number of cars continues to soar, both financing and construction works on Russia's highways should be given a top priority, said Misharin. The capacity of the country's roads increases by only 1.5 percent per year -- in stark contrast to the volume of cars, which rises by 10 percent.
One-third of [the country's] roads are operating at overcapacity. If we continue at the same pace until 2015, we will have traffic jams everywhere," Misharin said.
Insufficient infrastructure and the poor quality of existing roads cost the state about 500 billion rubles ($17.7 billion) in lost profit each year -- roughly double the amount the state allocates for road maintenance and construction.
Several international investors and banks have already expressed interest in taking part in the construction of the Moscow-St. Petersburg motorway, Misharin said.
Next month, a 100-member delegation from China is scheduled to visit Russia to explore the possibility of involvement in the project.
Economic Development and Trade Minister German Gref said last year that Chinese investors were ready to sink up to $1 billion into the highway's construction.
Construction giants Obrascon Huarte Lain and Vinci, based respectively in Spain and France, may also be interested, Misharin said.
The first leg of the 650-kilometer road will link the capital to Sheremetyevo Airport and is due to be completed by 2008. It will cost about 23 billion rubles.
Other toll-road projects in Russia currently in the pipeline include the 442.7-kilometer Central Ring Road in the Moscow region, a toll road to Domodedovo Airport and a 200-kilometer leg of the Don highway that will link Moscow to Novorossiisk via Rostov-on-Don.
The government on Friday will put forward a sole candidate for the post of general director at the Novorossiisk Sea Shipping Co., or Novoship, Russia's second-largest tanker company, Misharin said.
The government, which controls Novoship, will nominate Sergei Terekhin, former first deputy general director of Sovcomflot, the nation's largest shipping company.
If elected at the extraordinary shareholders meeting on Oct. 14, Terekhin will replace Tagir Izmailov.
News source: themoscowtimes.com


Print this news
---
Business news archive for 16 September' 2005.
Business news archive for September' 2005.
Business news archive for 2005 year.