Business news
Leading Russian Cable Operator Increases Reach & Service Capacity With Harmonic HFC Solutions
09.23.2005 16:08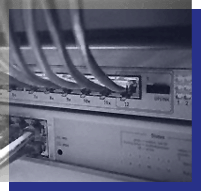 National Cable Networks (NCN), a leading cable operator in Russia with systems throughout the country, is deploying Harmonic's high-performance hybrid fiber-coaxial (HFC) networking solutions to increase the capacity and reach of its system in St. Petersburg, the country's second largest city.
A complete Harmonic-based networking solution-from powerful transmission systems to both compact and scalable nodes in the last mile-is being used to upgrade the performance, reliability and capacity of NCN's existing infrastructure as well as to expand its service into new areas.
One of Russia's largest cable companies, NCN serves more than one million subscribers in and around St. Petersburg. This project is an integral part of their business strategy which entails buying then consolidating and upgrading cable systems throughout Russia. With the fully operational Harmonic-based digital video headend deployed earlier in 2005, NCN is taking its service to the next level with a high capacity two-way network that is able to deliver a competitive range of interactive video and data services. In addition to upgrading the existing network, Harmonic is also helping NCN bring service to more of the 4.7 million residents of the St. Petersburg metropolitan area.
"As in other parts of the world, Russia's cable market is in the process of consolidating networks to produce the economies of scale necessary to provision the video, voice and data triple play," said Sergey Kalugin, President and Chief Executive Officer of National Cable Networks. "NCN is at the leading edge and our St. Petersburg system is an excellent example of how we are bringing better service to more households. During our initial project with Harmonic completed earlier in the year, we were impressed with their expertise in architecting and implementing a high-quality digital simulcast service, as well as their understanding of how to structure and optimise a scalable network for carrying advanced services. This end-to-end capability and standards compliance has made Harmonic our preferred technology partner."
"As National Cable Networks proceeds with their plan for integrating cable networks to create a unified broadband network, they have built a world-class system in St. Petersburg," said Anthony J. Ley, President and Chief Executive Officer of Harmonic Inc. "NCN's HFC network infrastructure project highlights the global nature of a competitive dynamic that is driving cable, satellite and telecom operators to upgrade and expand their networks to deliver a wide range of digital TV services. An in-depth understanding of digital video, the network and the interplay between the two enables Harmonic to package and transport broadcast and on-demand video services perhaps better than anyone else."
"While still early in the process of upgrading and augmenting the St. Petersburg system, NCN is already recognising value from the investment," said Victor Pinchuk, President of NCN in St. Petersburg. "In upgraded areas, we have seen an increase in the service take rates and added several thousand new subscribers. We are looking forward to completing this phase of our expansion by the end of 2005."
The current phase of NCN's St. Petersburg initiative concentrates on enhancing the performance, reliability and scalability of the hub-to-home portion of the network. The network is being upgraded-from the existing copper and/or MMDS wireless infrastructure-to a high capacity two-way fiber network and extended to areas not previously served by NCN. Harmonic's PWRLink 1310 transmitters in the hubs interconnected with PWRBlazer(tm) HLN 3842C 4-port and HLN 3812 compact nodes located in the last mile make it possible for NCN to distribute hundreds of standard and high definition digital video channels in addition to high-speed Internet access. The architecture enabled by Harmonic provides maximum scalability and incremental segmentation, facilitating the addition of more service carrying capacity well into the future.
National Cable Networks (NCN) operates cable networks in major cities throughout Russia. The company was founded in 2000 with the goal of consolidating fragmented cable assets into a unified national broadband network. NCN's strategy is to build its customer base through the acquisition of regional cable service providers and then upgrade the infrastructure to two-way HFC (hybrid fiber coaxial cable) capable of supporting advanced digital services. Currently, NCN has a total of approximately 1.6 million subscribers in Moscow, St. Petersburg, Ekaterinburg, Novosibirsk, Kurgan, Electrostal and other cities.
Weblinks: http://www.harmonicinc.com
Read more stories about or involving Harmonic
News source: broadcastbuyer.tv


Print this news
---
Business news archive for 23 September' 2005.
Business news archive for September' 2005.
Business news archive for 2005 year.