Business news
High Salaries To Hurt Russia's IT Sector
11.07.2005 15:32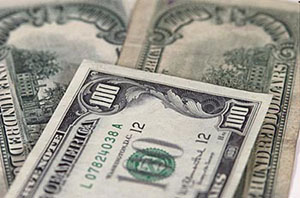 The much-vaunted talent of Russian IT programmers could be their undoing if a rise in salaries continues, without there emerging government subsidies to lower the infrastructure costs of the industry, Motorola's executive vice president, Padmasree Warrior, said Thursday in an interview in St. Petersburg.
Warrior, also Motorola's Chief Technology officer, and probably the most powerful woman in technology today, said that in assessing the cost-effectiveness of Russian research and development centers, global companies could as easily switch their work elsewhere.
"Russia is a very important market for us. We see it as a high-growth market for our products and also a high-growth area for talent," Warrior said. "However, other countries are competing [to attract IT companies]."
The wide interest of IT giants like Google, which is reportedly considering building an R&D center in St. Petersburg, has put a squeeze on the numbers of available programmers in Russia, resulting in several hikes in IT staff wages in the last two years.
Unless the Russian government can offset the growing staff costs by providing tax incentives, infrastructure, and easier access to land plots, the country could lose out to competitors like China, India, Brazil or Malaysia — locations Motorola targets for major expansions of its operations, Warrior said.
"It's very important to have government support and have sponsorship from the government for us to be [in a country]," she said. "And I still speak about buildings and land, and how easy it is to grow."
"The way we manage our R&D is ... we go where the talent is, and those engineers are developing products for the whole company across the board," she said.
As long as the quality of programming in Russia satisfies the corporate stand "and we keep our costs at a reasonable level, Russia is still attractive. But if costs rise so much, and all else remains the same, then the attraction wanes," Warrior said.
Victor Naumov, head of Intellectual property and IT protection group with DLA Piper in St. Petersburg, noted that the Russian government has been slow to respond to IT sector needs.
"If the government continues to ignore the industry needs, business will find it hard to develop their enterprises in Russia," he said.
One stimulus the government has hoped to give the domestic IT industry has been the creation of IT parks nationwide, with the first federally backed project, the Bonch-Bruyevich St. Petersburg State University of Telecommunications, is expected to commence in 2008.
Vladimir Polutin, head of Motorola's R&D center in St. Petersburg, said the state's IT parks scheme feeds industry interest, but also confuses. While Motorola was watching closely the law on special economic zones, passed by the State Duma in August, "we still want to see how the legislation will be executed in practice," Polutin said.
The IT parks scheme has been successful in India, Warrior's country of origin, but Motorola's vice president said that this has more to do with geo-social conditions than corporate strategy.
"I think for India it made sense, because [the country] was growing and very urbanized. So just from a space constraint point of view it made sense," Warrior said.
In St. Petersburg, Polutin said progress with IT parks has been dogged by inconsistencies — first of all over which project will get the much-promised tax breaks, among other initiatives, that have been written into the law on special economic zones.
"The city is planning to apply on November 1 for at least two techno-parks to be made special economic zones," Polutin said, citing the outcome of a recent meeting beween the city's IT companies, universities and the head of St. Petersburg's committee for industry, trade, and economic development, Vladimir Blank.
Neither of the two bids is for the Bonch Bruyevich IT park project, although it has received federal backing.
"So, you see, there isn't consistency even on a local level," it being out of sync with federal designs, Polutin said. "Sometimes in Russia the law is in place, but the execution of the law can be done better," he said.
Naumov added that the legislature on special economic zones was set up in a way so that it mainly benefits new market players and start-ups. "For small businesses, and those already well established, it is a burden to transfer to another location and also convince their staff that the move makes sense," he said.
A more promising law to benefit IT firms, especially those involved in offshore programming, is currently being drafted by the Ministry of IT and Telecommunications, Naumov said. Though not yet made public, the law is expected primarily to ease the rates of tax paid by Russian IT outsourcing companies without taking account of their office location.
News source: outsourcing-russia.com


Print this news
---
Business news archive for 07 November' 2005.
Business news archive for November' 2005.
Business news archive for 2005 year.