Business news
China to be denied electronic passport protection
12.01.2005 16:48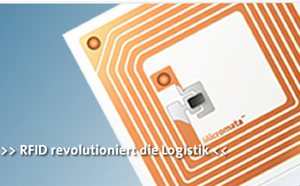 Terrorists and drug dealers all around the world use forged passports, ID of intelligence officers, financial documents, credit cards, etc. to cross borders and purchase weapons, make bank transactions and launder illegal income. There have been many businesses in Russia and abroad that offer "ideal" protection by attaching various holographic stickers, Radio Frequency Identification ( RFID ) labels, making laser holes, etc. All these technologies are nothing else than "technological noise" for mass-media and officials aimed at causing a sensation and attracting attention to another "perpetuum mobile". Though, all these protection systems disappear with time, simply due to their practical inefficacy. RIMCO-XXI ( http://www.rimco.ru, http://www.wlo2004.com ) and MicroTag TEMED Ltd are proposing a revolutionary protection technology based on various Magnetic Resonance ( MR ) effects in micro- and nano-scale materials, as well as devices that read protected data with Magnetic Resonance Metal-Transponders ( MRMT ). MRTM offer an entirely new way of anti-fraud protection of documents, credit cards, banknotes, and brands. Time-proven for 10 years, MRTM is a unique and the most powerful anti-fraud technology today.
Patented MRTM offer invisible and absolutely safe protection; in addition, MRTM can be located in difficult to access small spots, including smart-cards and microchips of electronic passports. The chemical composition of MRTM is unique for each country and is strictly confidential. Patented solutions of RIMCO-XXI and MicroTag TEMED Ltd provide customs and borderline officers, officers of Russian Federal Security Service, Federal Migration Service, and Ministry of Internal Affairs, with mobile identification terminals capable of faultless authentication of documents, medications and consumer goods. However, the analysis of political situation in some countries shows that not all advanced high-tech solutions based on intricate physical effects may be sold to countries that will not be able to control the protection technology. The experts from RIMCO-XXI and MicroTag TEMED Ltd. point out China as one of such countries. Based on this conclusion, the management of RIMCO-XXI and MicroTag TEMED Ltd have decided to ban selling to China the patented protection technology, namely MRTM and readout devices utilising Zeeman-Stark effect. The importance of Zeeman effect as well as that of its electrical analogue, Stark effect, is well known. In order to induce either Zeeman or Stark effect, MRTM atoms are subjected to uniform electric field of the readout transmitter. This field can be considered a very small perturbation of the atomic system self-field, which is registered by the readout receiver.
New patented solutions from RIMCO-XXI and MicroTag TEMED Ltd conform to International standards as well as to the "Concept of State system for manufacturing, processing and verification of new generation passport and visa documents" approved by Russian Government. The only thing needed to implement the sensational protection technology in Russia is the political decision of the officials along with practical steps of law-enforcement authorities towards utilising anti-fraud high technologies, instead of verbal declarations.
About RIMCO-XXI
RIMCO-XXI close corporation was founded on 12 February 2001 in Moscow, Russia. The corporation founders are graduates of Engineering Department of Military Academy of Telecommunications ( St. Petersburg, Russia ). They have an extensive experience in scientific and applied research in telecommunications systems.
RIMCO-XXI close corporation owns over 30 patents and has authored more than 100 of scientific publications in the fields of telecommunications, biometric technologies, and advanced materials. RIMCO-XXI is focused on systems integration, solutions for GSM/GPRS networks and satellite navigation systems, Motorola AFIS-based biometric systems, solutions for personal identification based on 3D face recognition, laser systems, and data transfer systems using Wi-Fi/ZigBee wireless channels.
About MicroTag TEMED Ltd.
The company was founded in 1993 in Israel and is located in Rotem Industrial Park, Arava. For more than 10 years, MicroTag TEMED Ltd. has been developing and selling novel technologies for anti-fraud protection of documents, credit cards, and other valuables, as well as for brand authentication. The company owns patents for a series of protection technologies based on various magnetic resonance ( MR ) effects in micro- and nano-scale materials, and for devices that read protected data with Magnetic Resonance Metal-Transponders ( MRMT ). Protection systems developed and manufactured by MicroTag TEMED Ltd. have been successfully used by many state and business customers around the world.
http://www.microtag-temed.com
News source: i-newswire.com


Print this news
---
Business news archive for 01 December' 2005.
Business news archive for December' 2005.
Business news archive for 2005 year.