Business news
The Finnish Government granted 23 million euros for neighbouring area projects this year
03.03.2006 12:31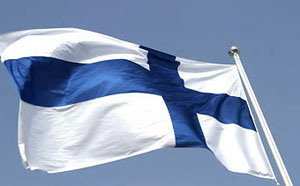 The Finnish Government confirmed on Thursday, March 2, the plan on how to use the allocations for neighbouring area cooperation in the year 2006. The total allocated for neighbouring area cooperation this year is 26.6 million euros, of which the Ministry for Foreign Affairs accounts for 23 million euros and the other ministries for approximately 3.6 million euros.
The Finnish neighbouring area cooperation concentrates on the north-western parts of Russia, particularly St Petersburg, the Leningrad region, the Republic of Karelia, and the Murmansk area. In addition, some cooperation is also carried out with Ukraine and Belarus.
Through neighbouring area cooperation Finland aims at contributing to consolidation of democracy, and development of the rule of law, environmental protection, and nuclear safety, as well as the reform of administration and legislation. In addition, the cooperation also aims at preventing threats related to infectious diseases, drugs and organised crime.
1.5 million euros of the total was addressed for projects of non-governmental organisations.
The principles and priorities of Finnish neighbouring area cooperation have been taken into account when distributing the neighbouring area cooperation allocations. Most of the funds have been allocated for the environment, nuclear and radiation safety, social services and healthcare, development of the cooperation between the administration and the authorities, as well as consolidation of the civil society. More than two hundred projects are being carried out annually with help of the neighbouring area funds.
In the neighbouring area cooperation, the goal is to focus on larger project entities, so that the results of the projects would reach even larger areas of Russia. Accordingly, approximately 8.9 million euros have been allocated for projects concerning several areas in North-West Russia. For projects focusing on one area only in North-West Russia, the allocations have been distributed as follows: 1.3 million euros for the Murmansk area, 1.0 million for the Republic of Karelia, 2.5 million for St Petersburg and 1.3 million for the Leningrad region. The number of projects is pretty evenly divided between the areas. However, when measured in euros, environmental projects increase St Petersburg's share of the total. For projects to the carried out at the level of the Russian Federation, the Finnish government has allocated approximately 2.3 million euros.
Additional information: Director Petri Salo, tel. +358 9 1605 5625, and Senior Officer Minni Hyrkkänen, tel. +358 9 1605 5610, Unit of Cooperation with Neighbouring Areas, Ministry for
News source: finland.or.jp


Print this news
---
Business news archive for 03 March' 2006.
Business news archive for March' 2006.
Business news archive for 2006 year.