Business news
Canada to sell Russian natural gas to U.S.
03.24.2006 15:51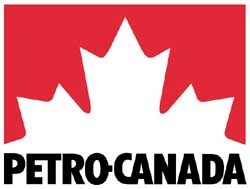 Canada is planning to capitalize on shortages of natural gas, exacerbated by last year's hurricanes, by importing vast quantities of liquefied natural gas (LNG) from Russia to be exported to the United States.
The Canadian government recently approved a $1.5 billion joint venture of Petro-Canada and Russian giant Gazprom to build a plant near St. Petersburg in Russia to liquefy the gas and load it into giant tanker ships.
The tankers would be unloaded in Quebec and the liquid converted back into gas that could be pumped through existing pipeline networks to U.S. customers.
"LNG is going to be a big part of the future of the gas market in North America," said Ron Brenneman, president and chief executive officer of Petro-Canada.
"As this project moves forward, we will be in an excellent position to import long-term gas supply, not only from Russia but from other parts of the world as well. We see this agreement as an important part of our overall growth strategy," he said.
The entire project could cost as much as $2 billion.
The United States, a growing natural-gas consumer, saw a decline in production in 2005 by about 4 percent, in large part because of the major disruptions to infrastructure in the Gulf of Mexico from Hurricanes Katrina and Rita, according to the U.S. Energy Information Administration (EIA).
The United States looks to secure long-term supplies, but it lacks facilities to import the liquid and convert it back into gas.
"Russia may have questions on the timing and availability of U.S. East Coast regasification facilities to handle imports, and the Canadians have expressed an interest in building a regasification facility in the Northeast that would serve New England markets," said Frank A. Verrastro, senior fellow at the Center for Strategic and International Studies, a Washington think tank.
Unlike oil, which is a globally traded commodity shipped by tanker from producers thousands of miles away to consumers, natural gas has traditionally been a continental market, with suppliers and consumers linked by pipelines crisscrossing North America.
Liquefied natural gas is cooled to minus 300 degrees Fahrenheit to condense it into a liquid state, making it more cost efficient to transport over long distances.
As the third-largest producer after Russia and the United States, Canada exported about 3.5 trillion cubic feet of gas to the United States in 2003.
This accounted for nearly all of Canada's natural-gas exports, but represented just 16 percent of U.S. natural-gas consumption, according to the EIA.
The two companies reached a deal during talks between Alexei Miller, chief executive officer of Gazprom, and Mr. Brenneman of Calgary's Petro-Canada, said Sergei Kupriyanov, Gazprom's spokesman.
For several years now, Gazprom has been looking for a partner to construct an LNG plant in the Baltic port of Ust-Luga in the St. Petersburg region.
But Gazprom will need to secure supplies for its St. Petersburg LNG plant before this project can materialize successfully. The company is exploring a couple suppliers.
Industry analysts fear that Petro-Canada faces several hurdles before it can import natural gas into Canada. It faces regulatory obstacles at its Gros-Cacouna regasification facility in Quebec and long-term supplies need to be secured for the deal to be profitable.
The Baltic plant, which is expected to have an annual processing capacity of between 5 million and 7 million tons, could become operational as early as 2010.
News source: wpherald.com


Print this news
---
Business news archive for 24 March' 2006.
Business news archive for March' 2006.
Business news archive for 2006 year.