Printed from: http://petersburgcity.com/news/business/2006/06/08/spa_hotels/
Business news, 08.06.2006 13:51
Estonians to build SPA Hotel near St.Petersburg, Russia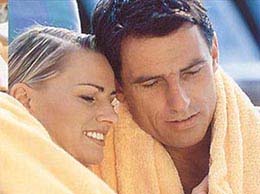 The first spa hotel in Russia based partly on Estonian equity, developed by Andres Tiik and Kalle Kuusik jointly with their Russian business partner, should go up in the northwestern Leningrad region by the end of next year, the business supplement of the Eesti Paevaleht daily reports.
To build the hotel and health center, planned on a considerably grander scale than spas in Estonia, a company called SPA Rossia has been set up. The building is in the planning stage and at the moment the question of land, for instance, still remains to be settled. The initiators hope to launch construction soon.
The planned investment in Russia is roughly 400 million kroons (EUR 25.6 mln), the paper says.
Tiik has undertaken another spa project. His company Alvarelli Invest is building a complex to be called Grand Rose SPA in the center of Kuressaare in the island of Saaremaa. The 130-bed hotel and health center should open already this December. The cost of the project is 70 million kroons.
(EUR 1 = EEK 15.65)
Tallinn newsroom, +372 610 8833, majandus@bns.ee
News source: lexisnexis.com