Business news
Scandinavian Firm Building Local Ties
06.15.2006 14:45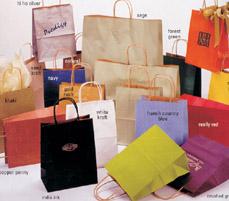 By Yekaterina Dranitsyna
Staff Writer
One of Scandinavia's largest construction companies, NCC, is cooperating with local investment and construction firm Petropol to build a large-scale multifunctional complex in St. Petersburg's Primorsky district, the companies said May 31 in a statement.
Petropol and NCC have acquired 7.8 hectares of land in the former agricultural area of Fermskoye Shosse to create 145,000 square meters of housing and 15,000 square meters of commercial space.
As well as 2,380 apartments, the complex will include a nursery, a primary school, shops and a drug store. At present the companies are carrying out territorial plans and pre-projection works.
"In its plans, NCC is being attentive to the living convenience of the complex. The infrastructure is being developed keeping all the possible needs of a modern family in mind," Jukka-Pekka Uuskoski, regional director of NCC in Russia, was quoted in the statement as saying.
A distinctive feature of the project is the combining of two types of residential areas unified by a single concept.
Petropol will construct five 24-story high 'comfort class' buildings and four 10-story high buildings in the central part of the complex, the total area of construction being around 108,000 square meters.
NCC will build eight 'business class' homes of up to nine stories high, with a total area of about 52,000 square meters.
"Such an approach — creating neighboring objects of different characteristics — is designed to prevent a glut of monotony over a large territory," said Sergei Sedykh, development director of Petropol.
Petropol CEO Mark Lerner said the complex is to be located in an "up-and-coming district of St. Petersburg."
Construction is to start next year and is due for completion by 2010, with an estimated total cost of between $150 million and $200 million. Petropol will invest around $100 million of its own resources, including loans. The Bank of St. Petersburg has provided a credit of $30 million to Petropol.
NCC will invest its own resources into the project.
Last year, NCC turnover was 5.3 billion euros ($6.6 billion). In Russia NCC has already realized several industrial projects and reconstructed public buildings — in St. Petersburg the company built the Philip Morris plant in 1999 and participated in the construction of the dam and reconstruction of the Hermitage Theater.
"An eight-hectare plot is practically a whole neighborhood of dense city buildings. The territory and volume of construction will allow homes of different classes. 'Comfort' and 'business' are to a large extent similar segments appropriate for the Kolomyagi-Udelnaya area," said Igor Luchkov, director of assessment, consulting and analysis department at Becar real estate agency.
Most projects in this district are of 'comfort' class, he said. "The volume of the 'business' segment depends on the development's exact location, especially on its panoramic views and proximity to Udelny park," Luchkov said.
He estimated the pay-back period at four to five years, taking into account the volume of financial and construction resources, as well as marketing activities, Luchkov said.
"In terms of its total volume, the building of social infrastructure would insignificantly affect the economics of the project," Luchkov said.
Petropol is a part of the Gazstroiinvest group registered in February last year. Its largest project is a multifunctional residential complex currently being developed in the Nevsky district. The company plans to initiate a number of construction projects in the near future, amounting to over $150 million worth of investment.
Sedykh said that Petropol is aiming to cooperate with industrial plants to 'optimize the use of peripheral property.'
"Petropol is ready to become a real partner, creating the idea of territorial development, providing a package of approvals and documents, attracting investment and then receiving 20 percent of property capitalization," he said.
News source: times.spb.ru


Print this news
---
Business news archive for 15 June' 2006.
Business news archive for June' 2006.
Business news archive for 2006 year.