Business news
Record House Prices Leave Locals Helpless
08.11.2006 12:41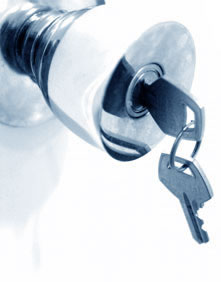 By Yekaterina Dranitsyna
Staff Writer
The city's real estate market can already be characterized by queues and bidding wars, as prices for residential property skyrocket and affordable supply drops to critically low levels.
Although officials are trying their best to reassure those who fear being priced out of the market, experts still see a number of reasons why prices will continue to rise, at least for the time being.
"High real estate price is not exclusively a problem in Moscow. From January to May the price of residential real estate increased by 30 percent in all cities with populations of over one million people," Interfax cited Sergei Kruglik, head of Federal Agency for Construction and Housing, as saying Tuesday.
But regardless of that fact, Kruglik affirmed a slowing in the rise of prices.
"I think this slowing down will continue till January 2007. At the end of the year, when people get access to various sources of income, like dividends on equities, they will start spending on apartments again, and the growth in prices will resume," Kruglik said.
He suggested that within two to three years the national project, 'Affordable Housing,' would succeed in keeping real estate price growth below inflation.
At the moment this is by no means close to becoming a reality.
According to Becar real estate agency, the price of apartments in St. Petersburg has recently been increasing by 2 percent to 3.5 percent a week, while last month inflation in the city was only one percent, according to the Federal Service for Statistics.
Average inflation across Russia in July was even lower — 0.7 percent. The annual forecast of the ministry for economic development and trade has inflation at between eight percent and nine percent for the year.
Becar expects the prices of real estate to increase through until next year.
"The first and the most important reason is that many potential buyers have postponed their purchases. Prices started growing in September last year but many people considered it a coincidence and did not hurry to buy an apartment," said Irina Gudkina, Becar deputy director.
"By 2006 the market got really 'hot.' It became obvious that prices would not fall and buyers rushed to close deals, also using mortgage schemes, which pushed prices even higher," she said.
A more general reason for the rise in prices is an increase in the average income in Russia, which last year grew above the rate of inflation, Gudkina said.
"The fall in the dollar, the development of mortgages, decreasing interest rates and fewer requirements for borrowing also contributed to the current situation," she said.
"A mortgage is a double-edged weapon. While prices are growing, a mortgage is one of the ways that one can afford to buy an apartment. On the other hand, mortgages increase the number of people able to buy an apartment and, consequently, contribute to price growth," Gudkina said.
Yulia Trushina, head of marketing at Central Agency for Real Estate, saw the high oil price as a prerequisite for growth in the cost of real estate.
"The price of oil has tripled since 2001. The price of one square meter of residential real estate in St. Petersburg has increased at roughly the same rate," she said.
Another reason she cited was the mentality of Russian buyers who prefer to invest into a steadily growing industry at the expense of other areas.
Nevertheless she was positive about the future of the real estate market.
"Many analysts predict a crisis in the construction market, but the crisis is likely to concern not the market itself but the 'crazy profits' made by some of the management companies. Many people already prefer spending more on finished apartments than going through part-take investment into construction. They have started assessing risks adequately," Trushina said.
News source: times.spb.ru


Print this news
---
Business news archive for 11 August' 2006.
Business news archive for August' 2006.
Business news archive for 2006 year.