Business news
Into the Great Beyond Of Mortgage Lending
05.23.2007 15:04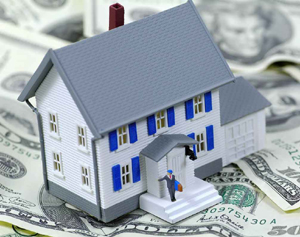 By Yekaterina Dranitsyna
Staff Writer
The total volume of mortgages in St. Petersburg increased fourfold in January-March 2007, according to managers of Gorodskoi Mortgage Bank. Reporting on the bank performance they were confident in expanding Gorodskoi market share both in volumes and geographically. Director of Gorodskoi Northwest, Igor Zhigunov put the spectacular growth down to the activities of new market players, new credit schemes and an increase in the price of real estate. At the same time, the mortgage boom shifted from the Northwest region to Siberia and Povolzhye, which were recently opened up to all federal banks. In St. Petersburg over 5,000 mortgage deals were registered in January-March this year. "In the near future, we expect an 80 to 100 percent increase in mortgage lending," Zhigunov said.
Gorodskoi issued mortgages worth a total of 600 million rubles in January-March. The total volume of loans issued since 2004 accounts for over $420 million.
After merging with Morgan Stanley in December 2006, Gorodskoi "extended the frontiers of its market," said Andrei Pimenov, head of credit and accounting office in St. Petersburg.
The bank expanded operations in Leningrad Oblast, Sverdlovskaya and Samarskaya Oblast and started lending in Chelyabinsk and Tyumen.
Instead of lending in areas with expensive properties Gorodskoi now offers loans everywhere with the exception of the most remote areas, such as Tikhvin, Lodeinoye Pole and Luga.
"The market for mortgages is developing at higher rates compared to other segments of banking and financing. Though in some regions it's starting from scratch," said Victor Titov, Vice-President of Northwest Banks Association.
Banks rely on financial mediators instead of developing their own departments, Titov indicated.
In St. Petersburg the total volume of mortgages increased two-fold last year, while the number of deals increased 1.6 times, said Alexei Kazarin, deputy director for mortgages at Credit and Finance Consultant.
He estimated that the current share of deals signed using credit brokers was 30 percent (15 percent last year). Credit and Finance Consultant increased the number of deals by four–fold last year.
"In an effort to win clients, banks offer new schemes, more attractive to borrowers. Bank of Moscow started granting mortgage loans in Swiss francs with annual interest of seven percent. Some banks offer loans for up to 40 years, like RosEuroBank, while other banks take the risk of decreasing or abolishing the initial installment," Kazarin said.
Credit and Finance Consultant organizes mortgages that exceed the value of acquired property.
Anatoly Pecheritsa, general director of Independent Credit Partnership, said that mortgage brokers provide 25 percent of the deals and their share could increase to 40 percent by the end of 2007.
"Mortgages are the most developed type of bank service because of the low risks involved. However, in St. Petersburg there is no real competition between the banks and, consequently, no optimum credit schemes that can satisfy the expectations of borrowers," Pecheritsa said.
"We have already offered loans without an initial installment. This scheme mainly attracts young families with stable incomes that have not been able to save enough money," Zhigunov said.
Another Gorodskoi novelty includes an "express mortgage" in 16 hours. The maximum loan increased from $500,000 up to $2 million for mortgages for elite housing.
Borrowers who failed to officially prove their income were offered a "pawn-shop" alternative – getting a loan at a higher interest rate while submitting to the bank only a copy of their passports and a minimum number of other documents. "They can get up to 50 percent of the value of the property," Pimenov said.
Kazarin expects the market for mortgages to keep growing for the next five to seven years. In western countries average per capita debt is estimated at dozens of thousands of dollars while in Russia it hardly exceeds $1,000, he indicated.
News source: times.spb.ru


Print this news
---
Business news archive for 23 May' 2007.
Business news archive for May' 2007.
Business news archive for 2007 year.