Business news
Off-Plan Hunger Strike Ends
05.31.2007 17:30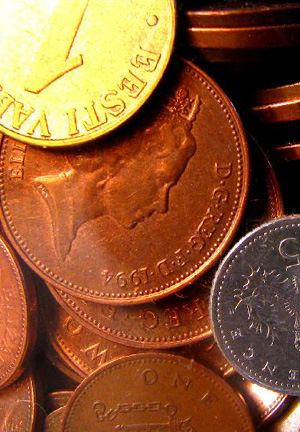 By Galina Stolyarova
Staff Writer
A group of local investors in off-plan residential property developments, or dolshchiki as they are known colloquially in Russian, ended a week-long hunger strike on Sunday after an apparently fruitless meeting with City Hall officials.
The investors, who had paid for apartments in buildings under construction, were demanding action from City Hall after the apartments were sold to third parties or construction was never completed, leaving them out-of-pocket.
More than 45 off-plan investors went on hunger strike on May 16, representing a protest committee that unites almost 1,000 victims of various construction scams.
In a meeting with the protestors, Alexander Vakhmistrov, vice-governor of St. Petersburg, said he recognized the problem but stopped short of suggesting solutions and refrained from offering a helping hand to the investors, whose legal battles over disputed flats have now been dragging on for three to seven years in local courts.
Addressing the issue during a speech on housing problems last Wednesday in City Hall, Governor Valentina Matviyenko was adamant that the protest would fail.
"A hunger strike is not a remedy; it is not going to work," Matviyenko said.
But she did offer to create a private foundation aimed at helping victims of construction swindles while making it clear that no funds from the city budget would be spent on settling matters for cheated investors.
"No officials said what we really needed to hear, namely that they would ensure that we receive the apartments we had paid for," said off-plan investor Mikhail Yemelin, who participated in the strike. "They mentioned partial compensation but we do not find this solution even remotely suitable. Not only does it not cover our true losses but the price per-square-meter [of residential property] has grown by several hundred percent since we paid for our apartments. Most of us put all of our money into those apartments; we are forced to rent rooms or hang around cheap hostels."
Earlier this year, off-plan investors in other Russian cities, including Moscow and Ulyanovsk, held local hunger strikes as part of a nationwide protest campaign. In Ulyanovsk 38-year-old Igor Vosevoi died suddenly of a heart attack during the hunger strike.
One of the most common ways to buy an apartment in a residential block that is under construction in Russia is to sign an investment contract.
Investors typically pay part of the price of an apartment — usually 20 percent to 30 percent of the total cost — before construction work begins. The rest of the money is paid on a monthly or quarterly basis during the construction period.
Under such terms the total cost of an apartment is much lower than it would be after the residential block is completed — thanks to rising property prices — as well as allowing future flat owners to gradually invest into their property instead of paying one lump sum.
Although it is the investors' money that makes construction possible, their legal position has been dependent on the construction company, sharing all the risk — from natural disasters to local authority certification.
But large numbers of off-plan investors across the country have been caught in limbo, being trapped by various kinds of scams on the part of construction firms.
Construction companies may ask investors for extra, unplanned payments amounting to thousands of dollars; despite providing full or partial payment the investors may discover that what they thought they had bought had already been sold to another person already claiming ownership; construction is stopped due to lack of funds; or rogue firms make off with the money before an apartment block was completed.
Experts find it difficult to estimate the scope of the problem.
According to City Hall's Construction Committee, there are currently 11,000 "problematic apartments" with disputed ownership, unfinished construction or legal battles around them. But Yemelin stressed the committee has calculated only the cases that had been sent to them and said figures might be higher in reality.
Dmitry Shchupanovsky, head of the regional branch of the Russian Committee of Cheated Off-Plan Investors, compared such investment with gambling.
"You bet your money, and you hope you'll win," he said. "But you may not."
Shchupanovsky urged City Hall to follow steps taken by Moscow Mayor Yury Luzhkov and the Moscow city government, which used budget money to complete unfinished construction projects and intervened in construction disputes.
As Shchupanovsky watched Luzhkov award a group of 165 cheated investors with keys to new Moscow apartments on television last weekend, he became furious.
"At this stage, it is entirely a question of political will; the difference between the two cities' attitudes toward the issue is very much like that between a man who teases a woman about marriage and a man who has the guts to tie the knot," Shchupanovsky said.
Off-plan investors who participated in the hunger strike said they would consider another hunger strike in the future.
"Going to courts and paying lawyers does not always help," said off-plan investor Natalya Dunayeva. "In many cases there are so many falsifications used and tricks played that the best lawyers and best judges simply cannot get to the bottom of things."
News source: times.spb.ru


Print this news
---
Business news archive for 31 May' 2007.
Business news archive for May' 2007.
Business news archive for 2007 year.