Business news
Technological Windows Overseeing the Masses
07.10.2007 16:45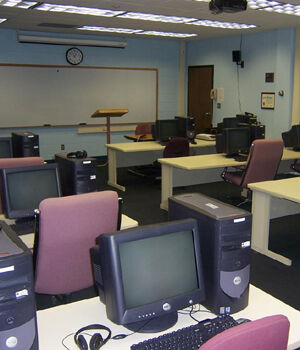 By Nikita Savoyarov
Special to The St. Petersburg Times
To what extent is Russia governable over the Internet? Some attempts at answering this question were made at a June 25 conference entitled "Development of e-Government in St. Petersburg" and organized by the St. Petersburg Information-analytical Center (IAC) the Partnership for Development of the Information Society in Northwest Russia (PRIOR NW) and City Hall.
The development of IT in Russia has faced its fair share of difficulties over recent years. The federal program "E-Russia" that was intended to develop Internet access across the entire country has ceased to exist in its original form and instead merged with administrative reform focused on the development of e-Governance.
Alexander Demidov, deputy head of City Hall's Committee for IT and Communications, said the reform was aimed at improving the quality and accessibility of state services, limiting state intervention in the activity of entrepreneurs, reducing state regulation and increasing the efficiency of executive bodies.
According to Demidov, the reform would give government activities more transparency and decrease the costs to business of administrative barriers.
Among the measures elaborated within the framework of e-Governance in St. Petersburg was the integrated system "One window," developed so that a customer in need of a particular service interacts only with the one division of the executive body providing it.
Demidov pointed out several problems related to this administrative reform and the implementation of the "One window" principle, including the lack of ICT knowledge at the top of executive power bodies; the lack of a mechanism to stimulate reform of executive bodies; the state of current regulations for the provision of state services; the lack of regulations related to electronic workflow and the need to prioritize electronic documents over paper ones.
According to Margarita Maslova, Head of integration at IAC, the implementation of "One window" will mean an applicant only has to go through two procedures — application and reception of the final documents. The use of e-services minimizes distance between executive power bodies and applicants, and the supply of services will be maximized accordingly.
Another project presented at the conference was the "Development of Internet-based interactive Government to Business Services in Northwest Russia," known as G2B-NWR. The project, supported by the EU, has two main goals, said Igor Kuprienko a key expert involved: the improvement of the State's electronic services (G2B) to Small and Medium-sized enterprises (SMEs) and the enforcement of cross-border relations and technological approaches with the European Union.
These goals may be attained by, among other things, training personnel, addressing regional legislation, and disseminating best practice.
News source: times.spb.ru


Print this news
---
Business news archive for 10 July' 2007.
Business news archive for July' 2007.
Business news archive for 2007 year.