Business news
Gambling Hall Ban Makes Operators Creative
08.28.2007 14:52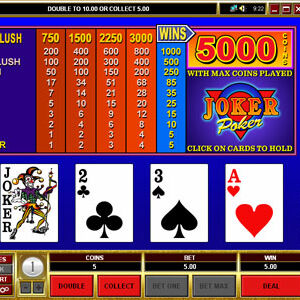 By Tai Adelaja
Staff Writer
Legislation banning gambling halls and casinos may end up driving many operators out of business, but for some, it is spurring creative partnerships, while others are seeking fortune elsewhere.
In June, St. Petersburg Governor Valentina Matviyenko signed a decree to abolish gambling enterprises in the city effective Jan. 1, 2008 — exactly one year before the introduction of the federal law. Most of the city's 21 casinos and 571 gambling halls will close, though 19 will remain open in 2008. She suggested they use their premises for retail stores, banking, and other services and that they retrain their employees.
One such operator is taking the suggestion to heart.
Ritzio Entertainment Group, the country's largest gambling operator, started talks in July with Moscow-based food retailer Dixy Group in a bid to turn its gambling clubs in St. Petersburg into supermarkets. Both companies hope for a joint venture to open 50 outlets under the V-Mart brand in Ritzio's former gambling halls in St. Petersburg.
The move suggested that Ritzio has no alternatives, experts said.
"The situation in St. Petersburg was desperate. The company had no chance whatsoever to continue its gambling business," said Yevgeny Kovtun, president of the Gaming Business Association.
Both parties have confirmed that talks were under way to create a joint venture, but neither side has released any details of the negotiations.
Dixy is the country's fourth largest supermarket chain by sales and manages 347 stores, including 336 Dixy stores, five Megamart hypermarkets and six Minimart supermarkets in three federal districts. The company's main shareholder, Oleg Leonov, controls 52.5 percent, while the rest of the company belongs to investment funds and the company's executives.
Experts say the partnership will allow Dixy to expand without incurring extra costs, while Ritzio will branch into retail business with minimum risk.
"It would have been difficult for Ritzio to build a chain from scratch, so they approached Dixy," Kovtun said.
Andrei Nikitin, retail trade analyst with UralSib, said the deal between Ritzio and Dixy was industry-specific and would hardly be a trend throughout the country.
"This is peculiar to Dixy, which needs some real estate to expand," Nikitin said.
Businesses in Moscow and St. Petersburg may have some difficulty locating premises for retail shops, "especially Moscow, where up to 70 percent of available spaces were utilized last year," Nikitin said.
Moscow City Hall is following the "spirit and the letter of the federal law on gambling and betting" said Valery Ivanov, deputy head of Moscow's commission on the gambling business. The city has no such law banning gambling before the federal law takes effect. Others have adopted a wait-and-see attitude, hoping that something will transpire to delay implementation of the law.
"If nothing changes with the gambling law, we will likely transform our properties into entertainment venues — restaurants, clubs and bars," said Lavrenty Gubin, spokesman for Storm International, a casino group that operates the Super Slots chain and several casinos, including Moscow's Shangri La.
Ritzio has properties that can be transformed into grocery stores, but Storm International has no plans to follow suit. Indeed, not all gambling companies own property that would lend itself to conversion into retail spaces.
"We cannot convert our premises to be used as grocery stores as Ritzio wants to, because they are simply not suitable for that purpose," said Gennady Plyufnin, director of the Conti Group, which manages six casinos, including the luxurious Astoria and Olympia, in St. Petersburg.
And no gambling operator is happy about the federal government's plans to relocate casinos to undeveloped regions with 10-year leases, Plyufnin said.
"We will keep our fingers crossed and see what happens," he said.
While gambling operators can reposition their businesses, about 500,000 workers will simply be laid off, said Samoli Binder, deputy head of the Association for the Development of the Gaming Business.
Others are more sanguine about the effects that the gambling legislation will have on the labor market, however.
"It could have presented a problem if most of the gambling businesses were located outside of large cities where finding other jobs is difficult," said Irina Denisova, a professor at the Center for Economic and Financial Research. "As it is, all are concentrated in big cities where changing jobs is relatively easy."
Yury Andreyev, a senior consultant with the Russian Economic Barometer, said the economy would be able to absorb over half a million workers in the gambling sector when the law becomes operational.
"The impact should not be overestimated. The gambling industry will not be closed in one fell swoop, and operators can make use of the transitional period to make the adjustment," he said.
News source: times.spb.ru


Print this news
---
Business news archive for 28 August' 2007.
Business news archive for August' 2007.
Business news archive for 2007 year.