Business news
Tycoon's Lawyers Battling Warrant
09.04.2007 17:06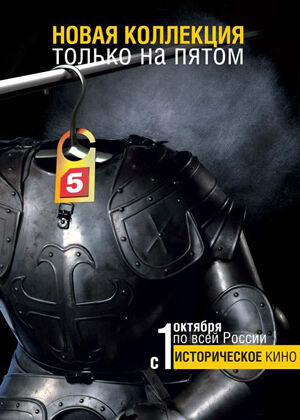 By Evgenia Ivanova
Staff Writer
As many Russian TV channels compete by dumbing down St. Petersburg-based Channel 5 says it plans to differentiate itself by going upmarket.
"In Petersburg we have always preferred rock 'n' roll to bubblegum music and football to a mud fight," Alexandra Matveyeva, the Channel's chief producer said explaining the principle behind the format of Channel 5's new season, which begins Monday.
Although Russian TV market is saturated, there's still a large unmet demand for programs "about real people," Channel 5's director, Marina Fokina, said at a new conference this week to promote the new schedule.
"We [in Russia have] already learnt to create TV content as good as anything produced abroad, but there's a large demand for programs showing what is happening in our own country and that has not yet been satisfied at all," Fokina said.
"Today, channels that have built their content around the so-called pseudo-life of people from Rublyovka [a Moscow district for Russia's nouveau riche] and criminal showdowns, now understand that this has to be changed," she said.
"They have now realized that chasing the ratings and working to satisfy the needs of such an audience will lead to depreciation of general human values and re-enforcement of criminal mentality, but they cannot risk their huge advertising budgets to allow themselves to experiment."
She said Channel 5, which has been broadcast nationwide since October last year, continues to experiment.
The anchor discussion program "Bolshaya Strana" ("Big Country"), and "Energichnye Ludi" ("Energetic People") will remain part of the schedule but films for "thinking viewers," as the channel's head of development Igor Syrtsov put it, a drama series adapted from "Tears of Life," a Romanian soap opera and regional news are all part of the new line-up.
"The appearance of regional news will create healthy competition," Anton Gubankov, the head of the St. Petersburg-based news service of Rossiya channel told Delovoi Peterburg.
As a result, his channel plans to increase the number of its "Vesti-Peterburg" news programs, Gubankov said.
Viktor Mashendzhinov, a former head of the St. Petersburg office for STS Television, was quoted by Delovoi Peterburg on Wednesday as saying that although "the Fiver has recently become interesting and attractive, it misses a sort of 'prime-time core' that makes people to turn the TV on at this particular time."
Although some experts think that the channel lacks well-defined programming, Channel 5 says it has successfully earned money and attracted a younger audience while remaining intellectual.
"The result of our first year of being on air [throughout Russia] has confirmed that we are on the right track. The number of our viewers… has been rapidly increasing," she said.
News source: times.spb.ru


Print this news
---
Business news archive for 04 September' 2007.
Business news archive for September' 2007.
Business news archive for 2007 year.