Printed from: http://petersburgcity.com/news/business/2013/11/01/Govspb_strat_011013/
Business news, 01.11.2013 16:35
In the Nevsky district of St. Petersburg will build convention center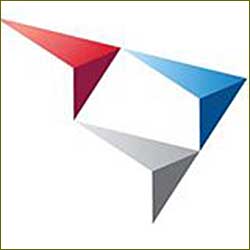 The Government of St. Petersburg will build a network of new convention centers in all districts of the city . " Pilot " of this project will be an office and hotel complex " Tricolor " , which will be built near the metro station " proletarian ." This was reported by the Acting Director General of the Agency for Strategic Initiatives Municipal Marina Nechay at a meeting of the Investment Council under the Governor of St. Petersburg on Wednesday .
Congress Centre will build a company "Pyramid -D" on a plot of 1.5 hectares on the prospect Obukhov Defense , which formerly belonged to the concern " Almaz- Antey " .
Investment in the project is estimated at 4.8 billion rubles.
For the congress hall erected three blocks - 13 years , 10-year and 7- storey building.
News source: АСН-инфо & Строительный Еженедельник