City news
Books Are My Love. Celebrating the 70th Anniversary of the Birth of V.A. Pavlov.
08.26.2004 12:04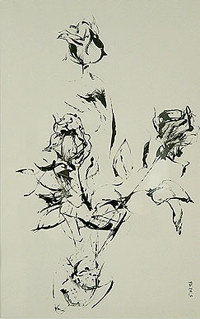 19 August 2004 - October 2004
The exhibition in the Foyer of the Hermitage Theater presents books, posters, booklets and graphical works by Chief Artist of the State Hermitage from 1992 to 2002 Viktor Aleksandrovich Pavlov (1934-2002), who was a gifted graphics artist and painter as well as a connoisseur of literature and music. He was born in Leningrad-St Petersburg and it is here that his creative personality was shaped. He devoted his lifelong career in the Hermitage to one of the most important areas of the museumís educational activity - the creation of both permanent and temporary exhibitions.
Mr Pavlov helped to organize more than 500 exhibitions, both in the Hermitage and also in other museums and exhibition halls of Russia and a number of European countries. He had the remarkable ability to position every exhibition item flawlessly and to see interrelationships of all items on display.
When he joined the Hermitage about 50 years ago, V.A. Pavlov was the only artist and designer on the staff. With the passing years the number of temporary exhibitions in the museum grew inexorably. And over time a team was formed which successfully handled the large amount of exhibition work.
Viktor Pavlov had a broad approach to the tasks of museum design. He created posters and designed the exhibition catalogues and special invitations to vernissages. He also looked after the serious organizational and administrative work in his capacity as Director of the Exhibition and Design Department of the museum.
Viktor Pavlovís life was always creative. He was very active as a painter, though graphic arts were his preferred medium, specifically compositions, portraits of friends and colleagues in the form of engraving and drawings, and book illustrations.
In May, 2002 there was a one-man show of his artwork entitled Reflections at which his best works were shown. Unfortunately, the show was his also a summation of the artistís life, since on 27 June 2002 he passed away. Today, thanks to an archival copy of the videotape made during that show, it is possible to see Viktor Pavlov and hear him talk about his works.
In 2001 there was a very unusual exhibition in the Hermitage called They told me and I repeat it here, dedicated to the 10th anniversary of the Rare Book from St Petersburg Publishing House. Here Viktor Pavlov worked on a new variety of exhibition material - books that are sculptures made from clay. They bore the imprint of stylized captions that were translations from ancient cuneiform texts, Sumerian and Babylonian poetry. It was a great challenge to work with these specific forms and colors, as well as with the unique lay-out of the texts. These were very atypical and special exhibit items. Nonetheless, the exhibition was well done and enjoyed great success.
A passion for books as collector, organizer of exhibitions around them and illustrator was one aspect of V.A. Pavlovís multifaceted talent. He was a true bibliophile who dedicated a great deal of attention to the Research Library of the Hermitage. He was interested in additions to the library and offered advice on which rare books should be acquired. He helped arrange book fairs in the Central Library and turned them into beautiful events thanks to his talent as a designer.
All printed works in which he had a role attest to Viktor Pavlovís intellectual qualities, erudition and refined taste.
News source: www.hermitage.ru


Print this news
---
City news archive for 26 August' 2004.
City news archive for August' 2004.
City news archive for 2004 year.