Printed from: http://petersburgcity.com/news/city/2005/08/12/nasa/
City news, 12.08.2005 12:50
NASA experts to attend astronomy conference in St. Petersburg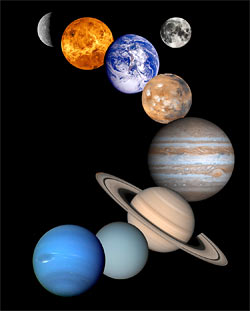 The sixth Russian-U.S. astronomy conference will open at the Main Observatory in St. Petersburg on August 22, the observatory's director said Wednesday.
Alexander Stepanov said NASA experts, U.S. Air Force officials, Russian scientists and representatives of the Russian Defense Ministry would attend the conference.
According to Stepanov, the agenda of the conference will focus on monitoring geostationary space objects, including issues of space junk.
The first four Russian-U.S. astronomy conferences were held in the United States. The fifth conference took place in Russia at the Pulkovo Observatory near St. Petersburg.
News source: rian.ru