City news
Local TV To Air Nationally
01.27.2006 15:42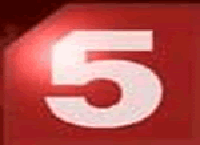 St. Petersburg's biggest television channel, Channel 5, promised to break Moscow's monopoly over the airwaves after it won national broadcast rights in a tender Wednesday, beating out five competitors.
"People will be able to find out through our channel what is happening in the entire country, not just in Moscow," Alla Manilova, head of City Hall's Press Committee said, Interfax reported.
Manilova characterized current national television as "standardized views formulated by members of the Moscow elite."
The channel was widely tipped to win the tender, held by the Federal Contest Commission for Television and Radio Broadcasting, due to support for its bid by Governor Valentina Matviyenko and reports of Kremlin support. Commission officials insisted the decision was made independently.
Petersburg, also known as Channel 5, which is jointly owned by Severstal Group, Bank Rossii and Baltic Media Group, beat out Ren-TV, STS-Media's home-themed Domashny, military channel Zvezda, the National Television Syndicate, and NIK: Children's Television.
Each of the six competitors paid 572,000 rubles ($20,500) to participate in the tender, and Petersburg will now pay a one-off licensing fee of 28 million rubles ($1 million).
The channel is regaining a nationwide reach it had from its founding in 1938 until 1998, when it became a private local broadcaster and was replaced by Kultura nationally.
Governor Matviyenko couldn't hide her triumph talking to reporters on Tuesday. "We should have got our federal coverage back long ago, and the city lost it undeservedly," she said in a televised speech on Tuesday. "The decision should be seen as St. Petersburg assuming state functions."
Media professionals said the channel would likely retain its current mix of informational and entertainment programming, but were divided on whether its new reach would make national television more diverse.
Yelena Zelinskaya, vice president of Media-Soyuz, a pro-Kremlin journalists' association, said she was "elated" by the decision.
"St. Petersburg has its own school of journalism, its own language," Zelinskaya said Wednesday. "The views of St. Petersburg journalists and public figures … will have an enormous impact on public life." Igor Yakovenko, head of the Russian Union of Journalists, sharply disagreed.
"I fear that when it goes national, the channel will present the same picture the other national channels do," Yakovenko said, Interfax reported. "There will be no more pluralism because of this."
Tatyana Troyanskaya, a cultural correspondent with the Ekho-Peterburg radio station, said that, in its current condition, the channel is not up to the challenges that will be presented by its federal range.
"The best thing about this channel is the films they show; the screening of Oscar-winning films is particularly good — but these films are not their own products," she said. "I also find it embarrassing that there are hardly any successful arts and culture programs there, in the self-proclaimed cultural capital," Troyanskaya said.
The president of the St. Petersburg Union of Journalists Andrei Konstantinov said that he feared the channel would lose its local character, though he welcomed the chance to "redress the historical injustice" of the city being portrayed as "the bandit capital" on national television.
Nikolai Donskov, chief editor of the St. Petersburg bureau of Novaya Gazeta, drew attention to what he called the highly political nature of the decision.
"Since the channel lost its federal reach in 1997, many politicians have promised to restore it; Valentina Matviyenko even publicly set a deadline for this goal, promising the channel would regain its federal status by the autumn of 2006," Donskov said.
"Yes, the channel's content is remarkably unexciting, but much worse could be expected from a mouthpiece for the [presidential] administration, and that's exactly what the channel is bound to turn into. Essentially, it was those same administrative resources that got it back on track," Donskov said.
By Stephen Boykewich and Galina Stolyarova
News source: sptimes.ru


Print this news
---
City news archive for 27 January' 2006.
City news archive for January' 2006.
City news archive for 2006 year.