City news
Plug Pulled For a Year On City's New Film Festival
06.26.2006 14:54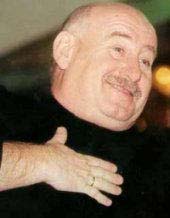 By Galina Stolyarova
Staff Writer
Producer Mark Rudinshtein has lost the battle.
The first St. Petersburg International Film Festival was set to take place on Palace Square during the last ten days of July, but the controversial event has been postponed until next year because of a lack of sponsorship.
The ambitious initiative has faced fierce opposition from Mikhail Piotrovsky, director of the State Hermitage Museum located on Palace Square, ever since the idea was first proposed in August 2005.
Piotrovsky claims that such large-scale, popular entertainment projects aren't suitable for the historic square.
The event's organizers invested much time and effort in international promotion, including a grand presentation at the International Film Festival in Cannes last May.
The festival had a strong French connection and even employed Jean-Pierre Vida, the technical director of the Cannes International Film Festival. But the international element could not save it.
"Potential sponsors were turning their backs on us, saying that they would not like to invest in a scandal," Rudinshtein said. "I somewhat over estimated my abilities, and we faced too much opposition."
Rudinshtein said there will be a presentation in St. Petersburg to replace the actual festival, but it will not be held on Palace Square. Neither the location nor the exact date has been announced, but the producer mentioned international celebrities Catherine Deneuve, Gerard Depardieu and Sophie Loren as being among the event's confirmed guests.
The festival's financial situation worsened when Rudinshtein fired Renate Roginas, the festival's artistic director. This week, with only one month left until the event, the festival's founders admitted they weren't able to generate enough funds to make their brainchild happen.
Roginas told reporters that she and her staff had not been paid for several months. But Rudinshtein showed the press two receipts for $10,000 each signed by the ex-director. Roginas countered by saying she had thought the money was meant for expenses.
The festival, supported by Governor Valentina Matviyenko and lobbied for by Russia's Tourism Industry Union, was striving to create an exciting new niche.
Aimed at becoming the world's first and only event devoted entirely to European films, it was expected to rival international festivals in Berlin, Venice and Cannes in terms of the quality of films shown and celebrities attracted.
Calling St. Petersburg a new Silicon Valley, Silvio Uhlfelder, former manager of Lufthansa's North-Western region branch and now its regional manager in Ghana, said the film festival would give St. Petersburg's hospitality industry a major boost.
"The idea to hold an international film festival here is a great idea, and there's been much interest in the event in Germany," Uhlfelder said. "Hollywood is desperate for new locations, and St. Petersburg offers so many amazing opportunities. Fashion designers should be queuing up to shoot their videos here."
The award-winning Russian filmmaker Alexei German, the festival's artistic director, said the event had a noble goal of showcasing masterpieces of the European film industry and giving center stage to leading French and British films and to up-and-coming talents from Eastern Europe.
"This city is inhabited by people who need to be shown high quality films to have something to compare with the trashy blockbusters they see on television," German said.
Most locals had expressed enthusiasm about the glamorous initiative.
According to a poll taken in St. Petersburg by the Agency For Social Information in December 2005, fifty-five percent of respondents said they would definitely attend the St. Petersburg International Film Festival.
News source: times.spb.ru


Print this news
---
City news archive for 26 June' 2006.
City news archive for June' 2006.
City news archive for 2006 year.