City news
Generation Q
07.21.2006 17:08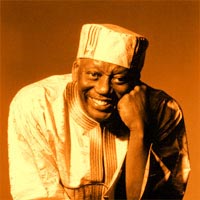 By Evgenia Ivanova
Staff Writer
One Russian jazz instrumentalist will have the opportunity to become a student at Berklee College of Music, one of America's finest music institutions with a glittering list of celebrity alumni, as a delegation from the college arrives in St. Petersburg this weekend in a quest to discover a bright new jazz talent.
The Boston, Massachusetts college, where such legends of modern jazz as Quincy Jones, Diana Krall, Branford Marsalis and Gary Burton were once students, has already shortlisted 30 musicians and almost half of them are from St. Petersburg.
The selection process will reach its final stage Saturday, after auditions are held at the JFC Jazz Club. The choice will be made by members of the Berklee faculty and administrators, including Guitar Department chair Larry Baione and Director of Admissions, Scholarships and Student Employment Damien Bracken.
"We are confident, given Russia's outstanding reputation for music education, that we will discover a bright new talent and bring them to Berklee to help them realize their full potential," Bracken said Sunday in an emailed statement.
The initiative is part of the JazzQ International jazz festival, and is funded by its organizer Sergei Kremensky. The Sergei Kremensky Endowed Scholarship will cover four years of tuition and living expenses at the U.S. college. JazzQ organizers will also be involved in selecting the musician who will receive the scholarship.
"In support of [Berklee] President [Roger H.] Brown's goal to expand the Presidential Scholarship Program to include international talent, Mr. Kremensky has agreed to fund one Presidential Scholarship for a Russian jazz musician of the highest caliber," Bracken said.
Berklee is also bringing its student band Heavy Groove Ensemble to peform at the two-day festival, which replces the Peter & Paul Jazz Festival. The group is said to be preparing an "exhilarating" program of jazz, soul, R&B and hip-hop music with original student compositions and songs.
The two-day JazzQ festival begins on Friday in the historic setting of the Peter and Paul Fortress.
The premier jazz event on St. Petersburg's music calendar is produced in association with the Netherlands-based North Sea Jazz festival, and will hopefully be better organized than in previous years.
The festival features 12 concerts including performances by Latin Jazz musician Eddie Palmeri and Marceo Parker, who has played on records by the the Red Hot Chili Peppers and Jennifer Lopez.
Stanley Clarke and George Duke, the founders of the Clarke/Duke Project, will recreate their collaboration of the late 1970s during the festival.
"This year, compared to last year, there'll be more names. We'll also have a new double stage, so there won't be long intervals between artists. A double stage means one stage right next to the other one, so while an artist is playing, there are others preparing just next to him," said JazzQ's new president Theo van den Hoek. Hoek, who spent 30 years working for the North Sea Jazz Festival (13 as its director) said he wants to put St. Petersburg on the world's jazz map,
Berklee student and Moscow native Nikolai Moiseyenko, saxophonist for the Heavy Groove Ensemble said that he thinks Russia's jazz scene is "very strong."
"I hear there are many great sax players there," Moiseyenko said. "Igor Butman is making Russian jazz known around the world. I hope to come back after I graduate from Berklee to play."
JazzQ International Jazz Festival on Friday and Saturday at the Peter and Paul Fortress. www.jazzq.ru
News source: times.spb.ru


Print this news
---
City news archive for 21 July' 2006.
City news archive for July' 2006.
City news archive for 2006 year.