City news
Writer inspired by Russia's White Nights
08.17.2006 14:18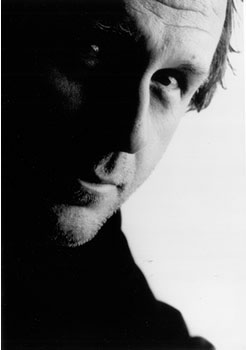 It's after 9 p.m., and St. Petersburg's main drag, the Nevsky Prospekt, steeped in daylight, seethes with humanity to a degree that Toronto's Yonge St. rarely does.
My imagination is on overdrive, energized by the White Nights, a precious few weeks in July when, due to the northern latitude of Russia's cultural capital, time seems to stand still — one day's dimming light hanging around long enough to steal the show from a breaking dawn.
I have travelled almost 7,000 kilometres to join 112 novelists, poets and playwrights — some aspiring like me, but many published — during the Summer Literary Seminars writers' congress from June 24 to July 8. About 30 of us are from Canada, the rest from Russia, the United States, Britain, Japan, Egypt and Cuba.
Our enthusiasm is undiminished by the fact that this city of 5 million, built atop swampland littered with the bones of serfs who died in Peter the Great's reign, once fuelled the creative genius of Fyodor Dostoevsky, Alexander Pushkin, Leo Tolstoy and Anna Akhmatova.
Writer-in-residence Wayne Johnston walks ahead of us. (The Toronto-based novelist holds the creative writing chair at Hollins University in Roanoke, Va.)
Earlier, Johnston read an excerpt from The Colony of Unrequited Dreams, his fictionalized account of Joey Smallwood's role in Confederation, to our gathering at the American Corner, a cultural centre sponsored by the U.S. Embassy.
A student from Calgary seizes the moment to consult him about a technical problem with her character development. Later, over borscht at a café shrine to Dostoevsky's Prince Myshkin, she shares his elegant, but simple fix with me.
Next year, participants will be able to ask advice from Margaret Atwood. (Atwood was scheduled to be this year's writer-in-residence, but postponed for personal reasons.)
Earlier in the day, I weathered the most vital and harrowing part of any writers' workshop: Peer feedback. I read a passage of the psychological thriller I am writing to the 15 members of my fiction class.
This is constructive criticism at its best. My classmates are all trained readers and talented writers.
Instructor Tibor Fischer, the British author of the Booker-shortlisted Under the Frog, reminds us that "it doesn't really matter what anyone else thinks."
Still, now I know what they do think of my work, and I take away eight peer-annotated copies of the manuscript to review.
Billed as the world's largest independent literary conference, the eight-year-old Summer Literary Seminars, run out of Herzen University in the heart of St. Petersburg, are the brainchild of Russian émigré Mikhail Iossel, a professor of creative writing at Montreal's Concordia University.
In St. Petersburg, the 30 faculty members include U.S. novelists Sam Lipsyte, Jayne Anne Phillips and Josip Novakovich; Walrus magazine fiction editor Joshua Knelman, and several leading Russian scholars.
Some participants have arranged to earn academic credit for essays based on the myriad workshops and lecture series, including "Untranslatable Russia," "Russian Absurdism," and "The Revolution of 1993: Russia's New Constitution."
The rest of us are recreational learners, free to skip classes to fit in some tourism.
Even with the extended daylight, no one finds time to attend all the roundtable discussions; literary walking tours; evenings at the ballet, opera and nightclubs; sightseeing excursions; translated readings by contemporary Russian writers, and exhilarating midnight boat rides along St. Petersburg's Venice-like network of canals.
As its website at http://www.sumlitsem.org says, SLS is based on the "not-so-novel idea" that your writing can greatly benefit from "the keen sense of temporary displacement created by an immersion in a thoroughly foreign culture and its street vernacular," and that removing yourself from the routine context of your life tends to provide for "a creative jolt by offering up a wholly new perspective on the customary and the mundane."
"I learned a great deal about my writing in (author) Gina Ochsner's workshop, but I may have learned more about who I am from the city and those with whom I experienced it," said one writer.
It will take weeks to digest all I've absorbed from the writers' congress.
Three weeks after my return, I learn that Bill Stobb, an assistant professor of English at Viterbo University in La Crosse, Wis., and one of the first writers I met in St. Petersburg, won the U.S. National Poetry Series.
I added his soon-to-be published Nervous Systems to my must-read list, along with Johnston's latest novel, The Custodian of Paradise. These join Phillips' forthcoming novel Termite, and Fischer's novel-in-progress Good to be God. I'm already halfway through an English translation of Russian novelist Victor Pelevin's Babylon.
A male friend has been enlisted to buy the January 2007 issue of Playboy, in which Lipsyte's indecently hilarious tale of an off-kilter male doula assisting in childbirth and postpartum care, is to appear.
News source: thestar.com


Print this news
---
City news archive for 17 August' 2006.
City news archive for August' 2006.
City news archive for 2006 year.