City news
AmCham Celebrates 10 Years in Petersburg
04.09.2007 16:09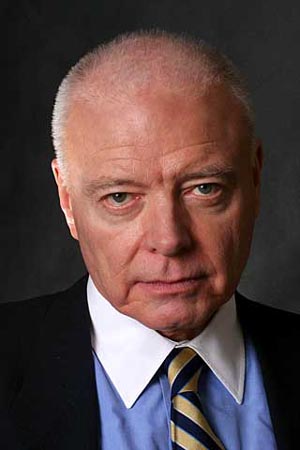 By Yekaterina Dranitsyna
Staff Writer
In honor of the 10th anniversary of the St. Petersburg chapter, the president of the American Chamber of Commerce in Russia, Andrew Somers, visited the Northern Capital last week and found a few moments to tell The St. Petersburg Times of his experiences fighting for the rights of Western companies.
According to Somers, the regulation of alcoholic goods was the main challenge the Chamber faced last year. "Russian legislation is well intended, the purpose is good, but it often causes collateral problems," Somers said.
The new regulation affected not only alcoholic beverages but also products distributed through perfume stores. "It caused billions of dollars worth of damage in lost sales," Somers noted.
Nevertheless, he claimed that government officials were cooperative. "We worked for several months with the co-chairman of the Duma's entrepreneurship committee as well as with the deputy minister for Economic Development and Trade. By the end of the year we liberalized 85 percent to 90 percent of this market," Somers said.
In St. Petersburg, the Chamber cooperated with the local authorities on several issues last year including labor shortage, energy shortages and the lack of local manufacturers.
The chapter participated in the labor market development program, promoted ideas of competitiveness and innovations and carried out research among chamber members to find out what they expect from local suppliers.
Somers said the Chamber's top priority was the abolishment of the Jackson-Vanik amendment. He has given himself a mission to educate U.S. congressmen about Russia.
"Many of them don't even appreciate that the American companies working here are running lots of projects. Nobody quite understands what's happening here, while there's all this talk about a resumption of the Cold War, he said.
With Russia poised to join the WTO, foreign companies are becoming increasingly concerned about multilateral agreements, especially the enforcement of intellectual property rights. "The first thing that we have to do is to explain to them that even with these problems the Russian market provides American companies with an excellent opportunity for growth," Somers said.
In recent years the Russian economy has grown faster than that of Europe or the U.S. The main challenge is to bring Russian legislation up to western standards, he noted.
He cited the law on technical regulation as an example.
"We believe that this is one of the Russian government's most progressive laws. Over the last few years many American business groups have been working with the Russian national institute for technical regulations and state committees to come up with world class standards," Somers said.
Among the benefits of public discussions Somers listed the fact that foreign companies could share their knowledge of the latest high-tech standards of technical regulation, which would make Russian products more competitive and suitable in the world market.
"But now we are facing what we call a counter-reform. There is a movement within the government to stop this public debate," he said.
To some extent Somers is concerned about the practice of levying back-tax claims on both Russian and foreign companies. However he believes that in the case of tax disputes even in Russia the court system "delivers pretty good results."
He noted an improvement in tax policy over the last three years. According to him, in Russia the "heavy handed" approach is becoming a thing of the past.
Another widely discussed issue is the Russian state's increasing interference in the economy.
"The government is less concerned about efficiency and making profits. From an economic point of view it's not good for Russia," Somers said.
Some industries of strategic importance should be controlled, he admitted. "Just give us the rules of the game. If foreign companies are allowed to own just 40 percent or 30 percent — tell us. And then it would be a predictable business," Somers said.
He expects economical and political stability to continue in Russia.
"We do not expect major shifts politically or economically after the presidential election. Russia is set to become a serious player on the political stage, to continue its economic success. The economy is growing. There are a lot of wealthy people here. I don't think there is a risk of a change of direction in Russia," Somers said.
"U.S.-Russian political ties are changing dynamically. It's not good for businesspeople. But it does not hurt them much," he noted. From the strategic standpoint American companies see Russia as a market that is growing.
Closer cooperation of business and government could be beneficial in several fields, Somers said, public private partnerships and education among them.
"The labor pool is shrinking in Russia, because the market is expanding so fast. A few years ago the leaders of American companies would come to me saying that there is so much talent here. People are educated, smart. Now they say — I can't achieve my goals. Because people leave for more money after I train them. Salaries are very high, because Russians now have high demands," Somers said.
He has seen Russian businesspeople become "smarter and richer" over the last 15 years. He indicated a lot of similarities in the way Russian and American businesspeople look at business. Instead of focusing primarily on the Russian market, Russian businesspeople have started to think globally.
Unlike Americans, Russian businesspeople are more concerned with issues involving the state – "what the government will think about a particular deal," Somers said.
"And foreign companies here are starting to think about it too. It's just a part of the business landscape," he concluded.
Photo by St. Petersburg Times
News source: times.spb.ru


Print this news
---
City news archive for 09 April' 2007.
City news archive for April' 2007.
City news archive for 2007 year.