City news
Costing a Little More Conversation
05.31.2007 17:22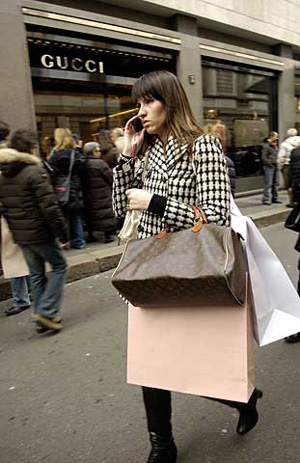 By Alyona Zhuravleva
Given the high levels of mobile penetration in St. Petersburg, operators have been reduced to attracting customers by lowering their prices. And yet, most market players admit that, despite the decrease, customers are still not paying less for calls.
Cuts in the cost of mobile services were previously related to either a dampening effect, when companies first arrived on the market and needed to attract customers, or as a form of marketing, which offered a discount on a particular service. In both cases any cut in price was a temporary phenomenon.
Now the fall in prices has taken on the character of a more general phenomenon, with operators needing to keep up the competition.
"When the quality became consistently high enough not to be a differentiating factor, companies reverted to a price war. Now, with ARPU falling to $8.4, companies prefer a more careful approach and play on marketing and service," said Senior Consultant at iKS-Consulting Margarita Zobina.
According to representatives from Mobile TeleSystems (MTS), "With mobile penetration at over 100 percent, it becomes more difficult to develop according to a continual growth in the number of new subscribers."
"It follows that operators now focus on developing subscriber loyalty and luring subscribers away from competitors. This can involve reducing the cost of services," they said.
In February 2007, MegaFon Northwest released the Domashny tariff, which was essentially characterized by the low cost of calls between MegaFon subscribers - 0.95 rubles ($0.036) per minute. The company's Student plan also involved a discounted rate for inter-subscriber calls in St. Petersburg and Leningrad Oblast of 0.99 rubles ($0.038) per minute. MegaFon Northwest is also actively encouraging the use of tariff "modifiers" or options, which in most cases reduce the cost of calls by 50 percent.
Similarly, in February MTS put out the tariff Red_Text, an addition to the Red line of tariffs, which grants subscribers cheap calls, text and photo messages. It is interesting to note that this tariff was released the same day as MegaFon's Domashny offer. Moreover, at the beginning of this year MTS released another two tariffs, which, taken as complete plans, appear attractive for subscribers. The Sprint tariff reduces the cost of inter-subscriber calls in a "home" region to 0.9 rubles ($0.035) per minute, although this includes a 50 percent discount, which is activated automatically if the startup package is purchased before the end of September, and remains active up to Nov. 5, 2007.
But the most interesting tariff currently on offer from this operator is Svobodny, which offers a discount when subscribers talk more than three minutes a day.
And in addition to this, MTS also has its very own happy hour – from noon to 1 p.m. every weekday the cost of all local, inter-subscriber calls is just 0.2 rubles a minute.
Nevertheless, new tariff plans are not the only way to decrease the cost of services. Recently Beeline, for example, again adjusted its Proshe Gavorya tariff, originally released in St. Petersburg in the spring of 2007. Customers now receive a variety of bonuses and don't pay for every second minute of outgoing calls.
MTS has also modified its old tariffs, which has basically involved amending costs, and in most cases the costs have fallen. "Otherwise everything has pretty much remained the same, including the structure of tariffs and their names," the MTS representatives revealed. "We are confident that the new, improved versions will be more profitable for our subscribers and make it easier to plan one's budget spending on mobile calls," they said.
The other way of reducing costs was through tariff modifiers. That with Beeline, for example, one can choose one's five favorite numbers – both landline and mobile – significantly increased sales of the operator's starting packages and allowed the company to see positive growth in February (in January growth was negative).
At the beginning of the year, both MTS and MegaFon also renewed their modifiers. Of more interest here is the position of MegaFon. Not only did the company release a previously terminated option called Subscription 6, which allows subscription payments to be put off for up to six months, but it also extended the possibility of receiving discounts for the Drive tariff. However, the period during which discounts for the tariff itself were active was not extended— rather a new option, Drive 300, was introduced.
In February, even Tele2, traditionally not a company that offered modifiers, released the option Favorite number, though, admittedly, only for a limited period.
It is worth noting that even the company Sky Link Petersburg has been caught up in the general price-cutting trend. This year the company released a bonus program that applies to almost all its tariffs, as well as the Turbo line of tariffs, which offers a certain amount of internet traffic with a discount.
The PR Manager of VimpelCom (Beeline brand) in the Northwest, Yevgeny Aleshko said that mobile phone subscribers are now spending less, "and chiefly because the Beeline tariff policy follows the principle that a decrease in a client's spending will mean they will talk more."
"Over the last two months our dealers have offered exactly that kind of thing. And ultimately in the development of mobile communications it is not just the price that is important but the relationship between price and quality. It is now not enough that calls are cheap, expectations have risen for the whole range of services."
Representatives from Beeline observed that subscribers are responding less actively to various promotions than they did before. Now some kind of prolonged discount has a more tangible effect.
According to Kirill Voloshin, the head of PR at Delta telecom, the situation is deceptive.
"Subscribers are not spending less on mobile phone calls – the consumption of traffic has grown as well as that of additional services, which means subscribers are spending pretty much the same amount as they did before," he said.
Such a view was confirmed by representatives from MTS, who said because of the lower cost of calls, subscribers are communicating more, which results in an increase in traffic.
"With a fall in the average cost of calls per minute, there is a rise in the average number of minutes of conversation a month. So the general decrease in the cost of communications is not reflected in an operator's profits," they confirmed.
In the future, prices for mobile calls in St. Petersburg will fall even lower, said Zobin. She alluded to the cheaper rates in some other regions in Russia, for example, in the Prevolzhe Federal region – where Tele2 introduced a tariff where all outgoing calls cost as little as five kopeks per minute.
News source: times.spb.ru


Print this news
---
City news archive for 31 May' 2007.
City news archive for May' 2007.
City news archive for 2007 year.